New Issue Brief from WATCH Highlights Challenges, Solutions in Virtual Hearings
January 4, 2023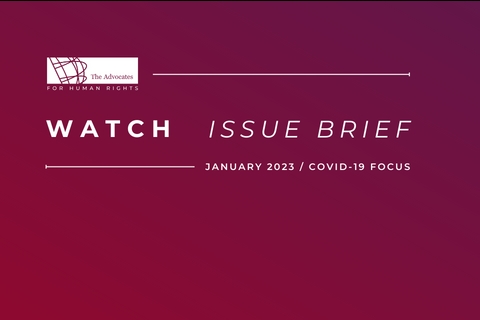 The last two years of the pandemic have presented new and unique challenges for the legal system. As hearings shifted to a virtual platform, and people contended with remote access, equipment and technology, WATCH observers noted several challenges in the virtual setting. At the same time, WATCH observed court personnel using creative and innovative solutions to address those problems and promote a smoother process. A new Issue Brief presents highlights some of the virtual challenges WATCH has observed in courtrooms, as well as potential solutions. It is not intended to be a conclusive list, but a snapshot of examples observed in the past two years.
WATCH helps ensure that victims of gender-based violence have access to justice in the court system. WATCH volunteers monitor state court hearings involving domestic violence, sexual assault, and human trafficking. Learn more about volunteering with WATCH.
Click here to read the Issue Brief.