Inaugural Barbara Frey Fellow Verónica Cadavid González Joins The Advocates
January 18, 2023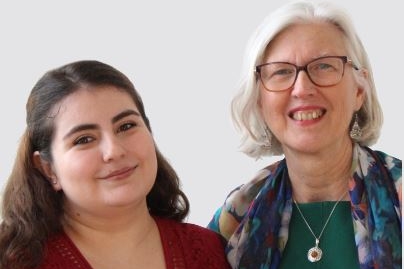 When Verónica Cadavid González interned with The Advocates for Human Rights as an undergraduate exchange student at the University of Minnesota, she knew she was headed for a career in human rights. But the Colombian attorney never imagined that a decade later she would be back in the office as a fellow.
Supported by the newly established Barbara Frey Fellowship, Verónica Cadavid González joined The Advocates in June. Working across program areas, Verónica is helping drive transformational work to center client engagement throughout the organization.
Veronica explained, "We work with clients from around the world who were forced to flee because of their activism. It's exciting to foster new opportunities for our human rights defender clients to continue their work."
Verónica graduated from the University of Minnesota in May with a master's degree in Human Rights. Since receiving her Bachelor of Laws degree from the Universidad Pontificia Bolivariana (Medellin, Colombia) in 2018, Verónica has built an impressive record. As a human rights lawyer, researcher, and advocate, she served as a researcher at the House of Memory Museum (Casa de la Memoria), a professional intern with the UN Office of the High Commissioner for Human Rights in Geneva, and a Research Consultant on economic and social rights with the Human Rights Center in the University of Minnesota's Law School.
The fellowship was established in 2022 to mark Frey's retirement from the University of Minnesota, where she led the Human Rights Program. Frey previously served as The Advocates' executive director for more than a decade. The fellowship supports a year of full-time employment at a nongovernmental or intergovernmental organization dedicated to the advancement of human rights for an exceptional graduating student from the University of Minnesota's Human Rights Master's Degree Program.