2023 Human Rights Defender Award: Greater Caribbean for Life
May 31, 2023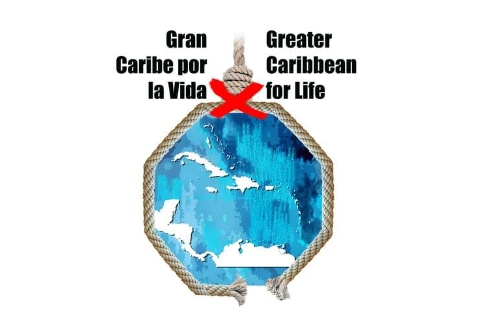 The Advocates is honored to present this year's Human Rights Defender Award to Greater Caribbean for Life (GCL). Since 2013, GCL and its 49 members have been working to achieve the permanent abolition of the death penalty in every country in the Greater Caribbean Region. GCL advocates nationally, regionally, and internationally to change hearts and minds to eliminate the death penalty in law and in practice. In a region that retains strong opposition to abolition, GCL is a beacon for human rights.
As fellow members of the World Coalition Against the Death Penalty, The Advocates has partnered with GCL for several years and collaborated on international advocacy relating to eight countries in the region. Last year, GCL members and The Advocates joined forces at the UN in Geneva to advocate for recommendations relating to Barbados and the Bahamas and to inform the international community about the status of the death penalty in the region. We also expanded our collaborations to include UN submissions highlighting issues for women on death row.
We thank GCL for its partnership and its work advocating for human rights and join GCL in celebrating its 10th anniversary!