2023 Volunteer Awards: Amy Fiterman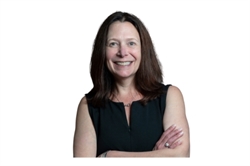 Date:
June 1, 2023
Country:
United States of America
Type:
Profile
Before dawn on February 24, 2022, Russia attacked cities across Ukraine, beginning an invasion that continues to cause destruction, displacement, and death. Shortly thereafter, Amy Fiterman answered the call to volunteer and conducted dozens of interviews with Ukrainian human rights defenders to record what they had seen and heard that would fall within the scope of war crimes, crimes against humanity, and genocide. These first-hand accounts informed our report to the Prosecutor to the International Criminal Court for the investigation into the situation in Ukraine. Amy's expertise as a litigator was invaluable in documenting these experiences and in advocacy to the UN to magnify Ukrainian voices.