1983-1992: Setting the Global Standard for Accountability
June 15, 2023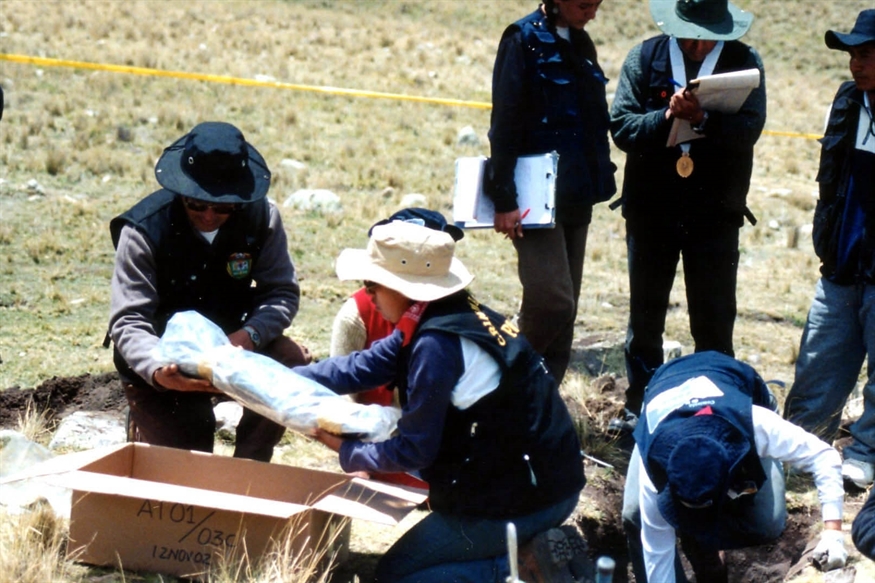 It all started with a group of dedicated lawyers seeking to leverage Minnesota's unique spirit of social justice to promote and protect human rights worldwide.
Forty years ago, the Minnesota Lawyers International Human Rights Committee (now The Advocates for Human Rights) formed. One of its first tasks: hold accountable dictatorships who acted with impunity, killing political opponents without any expectation of facing justice.
Despite the explicit prohibition of extrajudicial and summary executions under international law, human rights activists and international investigators lacked the investigative tools against state actors responsible for such killings. To address this crucial gap in accountability, the Minnesota Lawyers International Human Rights Committee teamed up with legal and forensic science experts. Together they developed a protocol detailing procedures for crime-scene investigations, interviews of suspects and witnesses, the excavation of graves, post-mortem examinations, and the analysis of skeletal remains.
This protocol, known worldwide as the Minnesota Protocol (and officially as the Minnesota Protocol on the Investigation of Potentially Unlawful Death: The Revised United Nations Manual on the Effective Prevention and Investigation of Extra-legal, Arbitrary and Summary Executions, is now the global standard for the investigation of state-involved killings. Used in investigations from Rwanda to Bosnia, Guatemala to East Timor, it plays a vital role worldwide in upholding the right to life.

Photo: Investigators exhuming mass graves in Peru in 2002 deploy the Minnesota Protocol in the field.