HRAD 2023 - Post Event Recap
June 22, 2023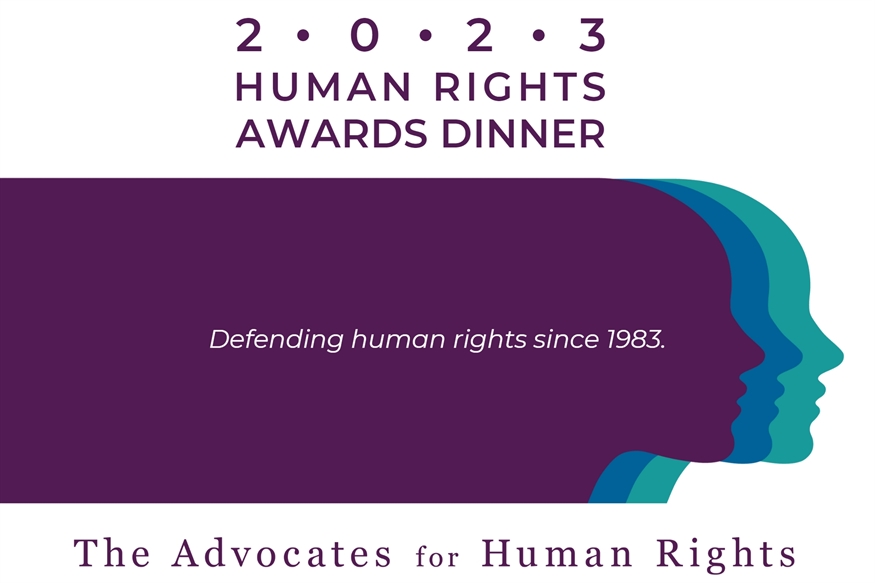 The Advocates for Human Rights celebrated its 40th anniversary with the Human Rights Award Dinner on June 15, 2023. This annual event is the largest gathering of human rights supporters in the Upper Midwest. This year they returned to The Depot Minneapolis for an evening of recognition, celebration, and community. Numerous individuals and organizations were recognized for their vital role in the human rights movement.
Justice Alan Page was awarded the 2023 Don and Arvonne Fraser Human Rights Award for his life-long commitment to human rights. Justice Page has actively advocated for human rights, equality, and social justice throughout his career as a Supreme Court Justice, attorney, and professional athlete.
The Advocates presented Greater Caribbean for Life with the Human Rights Defender Award. Since 2013, GCL and its 49 members have advocated nationally, regionally, and internationally to change hearts and minds to eliminate the death penalty in law and in practice in the Greater Caribbean Region. In a region that retains strong opposition to abolition, GCL is a beacon for human rights. A partner of The Advocates since its founding a decade ago, GCL joined an Advocates' delegation at the UN in Geneva earlier this year.
Law Firm Pro Bono Awards were presented to Faegre Drinker, Lathrop GPM, and Fredrikson. Volunteers at our law firm partners Faegre Drinker and Lathrop GPM have represented asylum seekers for decades, and both firms stepped forward to help Afghan evacuees in more than three dozen cases. The Advocates also celebrated Fredrikson's paralegals and other legal professionals who have worked on immigration cases and helped The Advocates respond to increasing legal needs and an ever-changing landscape of laws and regulations.
The Advocates also presented Volunteer Awards to several outstanding individuals who contributed to advancing human rights in Minnesota and around the world. Amy Fiterman conducted dozens of interviews with Ukrainian human rights defenders to record what they had seen and heard that would fall within the scope of war crimes, crimes against humanity, and genocide. Amy's expertise as a litigator was invaluable in documenting these experiences and in advocacy to the UN to magnify Ukrainian voices. For more than three years, Brittany Knutson has volunteered with the WATCH court observation project, monitoring proceedings for access to justice for victims of gender-based violence. Christin Eaton and Linda Svitak are inviting new people to the table with their work on a cookbook that tells stories of resilience, hope, and celebration through recipes shared by clients and members of our immigrant communities in Minnesota.
The Advocates for Human Rights has reached an impressive 40-year milestone in the fight for human rights. The organization now looks to the future and continuing its mission of critical research and advocacy, transforming volunteers into advocates for human rights.