Human Rights Groups Urge President Biden to Halt Use and Defense of Asylum Ban Policy
August 2, 2023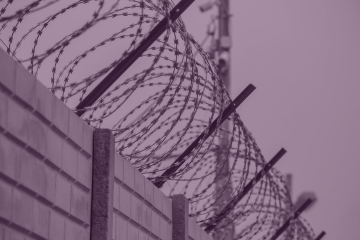 The Advocates, along with 203 other human rights groups, have signed onto a letter urging President Biden to discontinue the current Asylum Ban. Below is the contents of that letter:

August 2, 2023
The Honorable Joseph R. Biden
President of the United States
1600 Pennsylvania Avenue, NW
Washington, DC 20500

Dear President Biden,

The undersigned 203 civil, human rights, and immigrant rights organizations write in the wake of the U.S. District Court's decision in the East Bay Sanctuary Covenant case, pertaining to your administration's "Circumvention of Lawful Pathways" rule ("asylum ban"), to urge your administration to withdraw your recently filed appeal and stay motion and accept the court's decision as final. More than 290 organizations wrote to express alarm when this policy was first announced at the start of this year, along with nearly 80 members of Congress echoing our distress. Tens of thousands of organizations and individuals submitted public comments opposing the ban, including many Black-led, Indigenous, Latinx, civil rights, and LGBTQ+ organizations, the U.N. Refugee Agency (UNHCR), the union representing asylum officers who have now been forced to implement the illegal ban, former immigration judges, major labor unions, and members of Congress.

Your administration's continued fight to uphold this unlawful ban on appeal flies in the face of the values and promises you held high when defending the right to seek asylum on the campaign trail. We call on you to adjust course, comply with the federal court order, and immediately end this policy. Every day the asylum ban remains intact, it inflicts immeasurable harm on people in urgent need of protection.

The court's decision leaves no room for doubt that the asylum ban is unlawful and cannot stand. While Biden administration officials have inaccurately touted it as "working," the grim reality is that the asylum ban is a refugee protection, humanitarian, and legal travesty. In just two months since its implementation, the ban has stranded vulnerable people in parts of Mexico where they are targets of kidnapping and violent assaults, rigged the credible fear process against people seeking asylum, and deported many without meaningful access to counsel, despite potential eligibility for asylum under U.S. law. Black, Indigenous, Latinx, and LGBTQ+ people waiting to seek asylum in the United States, as well as those without financial resources, face particular and egregious barriers, dangers, and disparities in seeking asylum due to the asylum ban.
U.S. immigration law is already replete with unduly harsh consequences. Imposing punishments on vulnerable people who may be eligible for asylum under our laws is inhumane and bolsters xenophobic narratives that falsely paint people seeking asylum as threats. We are troubled and perplexed by the counterproductive and inaccurate attempts to tout the asylum ban as responsible for the recent decrease in migrant crossings between ports of entry. In reality, this shift can be attributed to effective steps you have taken to bring more individuals to safety, such as ending the illegal Title 42 policy, which spurred repeat crossings, expanding additional safe pathways, and restoring some access to asylum at ports of entry. The attempts to frame the ban as a success are also at odds with the harsh reality that many of our organizations have witnessed working closely with people waiting in Mexico to seek asylum following the ban's implementation. A policy that strands vulnerable people in perilous conditions cannot be described as "working." A policy that results in the deportation of individuals with meritorious asylum claims to countries where they face persecution, in violation of our laws, cannot be heralded a success.

We urge your administration to end the asylum ban and redouble your focus on effective, humane, and legal solutions, including to: strengthen and provide equitable access to your administration's parole initiatives; fully restore asylum processing capacity at ports of entry including for people who do not have CBP One appointments; end the practice of subjecting individuals to fear screenings while in CBP custody; work with Congress to adequately fund immigration court and USCIS asylum adjudications as well as reception efforts in U.S. communities; and improve your asylum processing rule by eliminating counterproductive unworkable deadlines. Your administration has repeatedly indicated that its asylum ban would only be "temporary." Given the judge's clear finding that the ban is unlawful and the harm the policy has already caused, we implore you to adjust course and rescind the ban now before even more human—and legal—damage is inflicted.

Sincerely,
#WelcomeWithDignity


Full letter and list of signers can be found here.