Asylum Seeker Encourages Pro Bono Attorneys, "We Can Do It"
December 16, 2020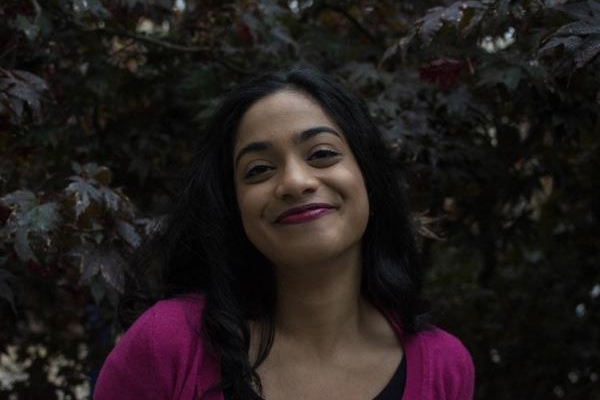 "We are not afraid anymore." states Mrs. A, a client at The Advocates for Human Rights, who along with her husband and two children, recently received an asylum grant after four long years of uncertainty.

When Mrs. A contacted The Advocates, she and her family had been through a great deal. Mrs. A, her husband, and their two children lived in a neighborhood in Southern Mexico with a heavy cartel presence. Without sufficient finances to pay illegally demanded "rent", the family faced life-threatening danger. Cartel members did not hesitate to show up in Mrs. A's neighborhood, guns in hand. Open fire ensued, wounding Mrs. A in her side and causing her husband and children to have severe injuries. Afraid and desperate, Mrs. A ventured with her family to a place of safety at the home of her relatives in Minnesota. She knew the road to safety would be long and arduous, but the first step was leaving Mexico, a place where she no longer felt safe to raise her children. Over the course of the next four years, the family would have to persevere and hold on to a distant beacon of hope. Volunteer attorneys in collaboration with The Advocates for Human Rights strove to be this beacon.
In the US, limitations on asylum grants continue to increase, making an asylum win no small feat. According to the US Department of Homeland Security, only 3.4% of Mexican asylum seekers were granted this humanitarian protection in 2019 [1]. In recent years, the federal government has dramatically increased restrictions on access to asylum protection for victims of cartel and gang violence. In 2019, the Trump administration implemented a policy that forces asylum seekers from Central America to return to Mexico for an indefinite amount of time while their claims are processed [2]. In addition to compiling evidence, volunteer attorneys must make sure clients can remain in the country during the processing of their case. Mrs. A commented how grateful she felt to be away from "the place that has caused [them] so much harm."
The Advocates have a deep network of volunteers willing to work pro bono on asylum cases, including immigration clinics at all three Minnesota law schools. Professor Steve Meili, faculty director of the Immigration and Human Rights Clinic at University of Minnesota's Binger Center for New Americans, took on Mrs. A's case and along with his clinical students, they created a robust legal team.
Winning an asylum case is a collaborative effort. Staff at The Advocates for Human Rights' Refugee and Immigrant Program provided support to the U of M legal team, providing strategy suggestions and helping to keep the team apprised of the frequent changes in asylum law over the course of the case. Because asylum cases have become more difficult to win in the United States, it is essential that refugees feel this network of legal support within their community. Mrs. A stated that her lawyers were "kind, attentive, efficient, and all meanings of the word". After four long years since Mrs. A and her family's arrival to the United States, the immigration judge granted asylum to her and her family. "Now I can see my kids run and play and know that I don't have to worry."
What does it mean to be a lawyer for an asylum seeker? As Mrs. A stated, her lawyers became her family. She states "I feel like they mix with us and live through us and are emotionally invested in the cases. I saw the lawyers as my lawyers, but also as my family. They were there for me in crisis and when I lost hope. They were always with me when I was desperate or when it was really hard for me to talk about my case and they were there to console me and say, 'Okay you can take a break.' Now that I am not working with them anymore, I feel like I am losing a part of me." At The Advocates for Human Rights, volunteer attorneys work tirelessly to win cases like Mrs. A's and in doing so incorporate themselves into the lives of clients.

Thank you to all our volunteer attorneys for the work you do to make refugees feel safe and free in this country. The commitment of pro bono attorneys with The Advocates makes a lasting and significant impact on the lives of people like Mrs. A, as she notes "Don't give up. Help your lawyers as much as you can to build a strong case. Collect all the evidence you can from your country. And we can do it."
[1] U.S. Department of Homeland Security. (September 2020). Refugees and Asylees: 2019. Annual Flow Report. Ryan Baugh.
[2] City News Service (December 2019) Only 0.1% Of Asylum Seekers Granted Asylum Under Trump's Remain In Mexico Policy KPBS.org.
By Nechelle Dias, University of Connecticut student and Communications Intern at The Advocates for Human Rights