Why Forced Sterilization in Immigration Detention is a Bellwether for Human Rights Abuses
October 6, 2020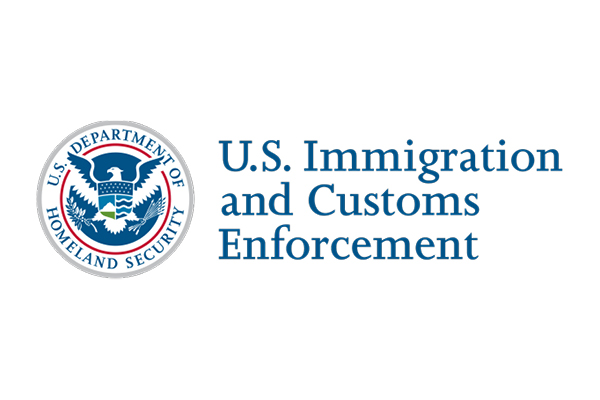 The United States conducts human rights programs and judges other countries' record of human rights, is part of the world community which consistently condemns crimes against humanity, and has entered wars and supported international missions under the auspices of stopping and preventing such atrocities. And yet, whistleblower allegations indicate that the United States Government is using forced sterilizations in ICE immigration detention facilities. This, combined with the pattern of practice by ICE and the Trump Administration, raises not only human rights concerns for the individuals subjected to these harms, but questions of the mass human rights catastrophe created by immigration detention and the Administration's xenophobic approach.
The complaint alleges improper access to medical care, insufficient protections against COVID-19 and a pattern of practice of forced sterilizations. The number of women forced to undergo hysterectomies and the reasons given for such is what worried the whistleblower. She noted, "I've had several inmates tell me that they've been to see the doctor and they've had hysterectomies and they don't know why they went or why they're going."
Forced sterilization is outlawed as a crime against humanity, war crime, and crime of genocide in international law. Measures that are intended to prevent births within a group are also prohibited as a crime of genocide under the Convention on the Prevention and Punishment of the Crime of Genocide, which the U.S. agreed to uphold and prosecute violations of. Several treaties, including the Convention against Torture (CAT) and the International Covenant on Civil and Political Rights (ICCPR), which the US has ratified and is legally bound to uphold, prohibit the practices alleged to be carried out in ICE detention. The Committee Against Torture has stated that women are particularly at risk in contexts of "deprivation of liberty [and] medical treatment, particularly involving reproductive decisions. . . ."
Other treaties protect women against sex-based discrimination so they can "decide freely and responsibly on the number and spacing of their children." (CEDAW, Art. 16(1)(e)). International law safeguards other related rights, including the right to security of person and protection against arbitrary interference with one's privacy and family. More broadly, the right to protection of the family by both society and the state is widely recognized (UDHR, Art. 16(3)).
These legal standards have been built in response to the lessons learned by witnessing the abuse of women's bodies as a tactic of war and oppression. For example, reading about forced sterilizations by ICE should conjure images of the eugenics-driven program in Nazi Germany, which also used forced sterilizations in furtherance of its ethnic cleansing campaign. These allegations have particularly shocked me as I have witnessed the interplay of violence against women in the context of genocide and serious crimes against humanity.
I worked in Timor-Leste and on the International Criminal Tribunal for Rwanda (ICTR) after focusing on human rights law and post-conflict recovery in my undergraduate and law school studies. I have also worked as an immigration lawyer in the U.S. and on human rights programs with the United States government. The coercive reproductive tactics used by ICE are familiar to me-not directly from my work in immigration, but from my experience in Timor-Leste and with the ICTR. At the ICTR, I read witness statements and prepared summaries for the judges that spoke about coercive reproductive tactics used by the Interahamwe militia. This was the first international tribunal to issue a conviction for rape as a means of perpetrating genocide and as a weapon of war, but it was not the first instance of such violations and, clearly, is not the last. In my work on the island nation of Timor-Leste, I worked with strong Timorese women who explained how the Indonesian military used coercive reproductive tactics and sexual assault during a 30-year occupation, which saw more than 30% of the population murdered and untold numbers, especially women, subjected to other harms. There, I also listened to Timorese women talk of the rape and sexual assaults perpetrated by Japanese soldiers during WW2. Time has not healed these scars.
While we read stories and see movies most often about the bloody murders committed as part of genocidal and tyrannical campaigns, the scars born by women's bodies and minds are particularly salient. Sexual violence, including forced sterilization, is a unique kind of evil that subjugates women as weapons of war and oppression. It turns one of the most basic elements of womanhood-bodies-into a tool to erase one's race, ethnic group, or nationality. Reading that forced sterilizations have been carried out against detained women by agents of the government to whom I pay taxes- and for whom I have actually worked on human rights programs in a country that bears the traumas of such tactics- is beyond sickening.
Yet, the whistleblower complaint comes in the context of other oppressive and xenophobic immigration policies used by the Trump Administration. In 2018, for example, the ACLU brought a successful lawsuit against the Administration for its attempts to force unwanted pregnancies amongst detained immigrant women and girls. Reports of sexual assault and abuse by ICE and CBP officers are also common. The Administration has proposed and implemented policies restricting asylum protections for vulnerable women. It has never ended its shocking family separation scheme. And, the Administration continues to detain migrants and conduct apprehension operations at the border and within the United States-including right here in Minnesota- despite numerous condemnations about the risks of COVID-19 in facilities. These tactics reflect a general distain for the lives and humanity of people in immigration custody, and migrant women in particular.
Adding to the hypocrisy and shock of these actions is the fact that forced sterilization, if perpetrated in the woman's home country, would provide a basis for the same Department of Homeland Security which houses ICE to grant asylum in the United States. U.S. immigration law provides: "a person who has been forced to . . . undergo involuntary sterilization . . . shall be deemed to have been persecuted on account of political opinion." There is something distinctly disturbing about the very government that grants refugee protections on the basis of forced sterilization using such tactics against the same populations designed to be protected. And, given the larger context of xenophobia, white nationalism and racism running through anti-immigrant policies, such actions by ICE raise concerns of a wider scheme that, left unchecked, will become akin to the ethnic cleansing we have condemned and sworn to prevent.
Not only is this a departure from our standing as a leader against human atrocities, it is a regression to dark periods in the U.S. itself. The United States has a long history of using such tactics to perpetrate xenophobic schemes against vulnerable populations.
Without decisive action to investigate, prevent and punish these actions, we risk not only violating human rights but sliding down the path of ethnic cleansing that we have so urgently condemned. Abuse of human bodies, and particularly of women, is a bellwether for oppressive regimes. The Advocates for Human Rights calls on the Administration to immediately cease these tactics and investigate and punish these actors, for Congress to investigate and hold those responsible to account for these crimes against humanity, and for all of us to demand better.
By Lindsey Greising, Staff Attorney, Research, Education and Advocacy at The Advocates For Human Rights