In Memory of Justice Ruth Bader Ginsburg (1933-2020)
September 23, 2020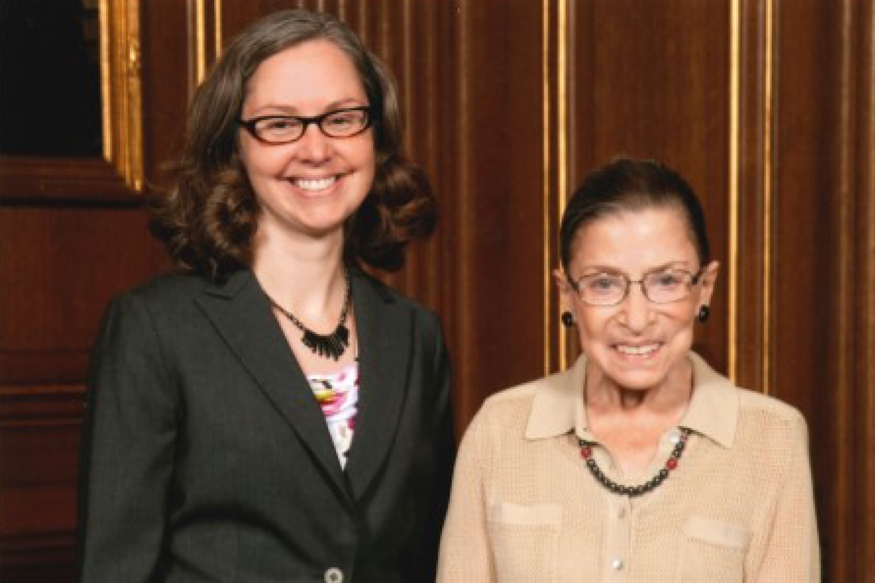 The Advocates for Human Rights honors the legacy of Justice Ruth Bader Ginsburg, a champion of women's rights and human rights. She led the fight for equality and justice in the law in the United States and inspired women's rights activists around the world with her persistence, determination and intelligence. "She emphasized that the fight to end gender-based discrimination was a fight not only for women, but for all of us to be freed from laws rooted in stereotypes based on gender," says Amy Bergquist, The Advocates' Senior Staff Attorney who clerked for Justice Ginsburg in 2010-2011.

Never silent in the face of injustice, Justice Ginsburg's dissenting opinions were famous for challenging interpretations of law that protected entrenched inequality. "These cases were setbacks, not defeats. She used her dissents to plant the seeds for longer term social justice, whether by future courts, Congress, state governments, or social movements. Her approach is an important lesson for our partners around the world; the courts are one of many institutions that can effect change and work toward justice. Where courts fall short, we must focus our efforts on lawmakers, administrative officials, and international human rights institutions, and we must always remember that systemic change often begins with using personal stories to change the hearts and minds of our friends and neighbors," Bergquist added.
Justice Ginsburg's life was dedicated to making the principle of equal justice under the law a reality. Her jurisprudence includes dismantling discrimination and legal barriers based on gender, race, poverty, and sexual orientation. "People often mistakenly assumed that Justice Ginsburg was frail. She was petite and soft-spoken, but fierce. This mistaken belief that size is a measure of strength extends to human rights work. After finishing my clerkship, I was thrilled to join The Advocates, an organization often described as small but fierce, one that 'punches above its weight,' with the help of legions of volunteers and supporters," Bergquist recalled. We at The Advocates honor Justice Ginsburg's legacy by continuing to fight for a world where all people live with dignity, equality, freedom, justice and peace.