Supporting Victims/Survivors of Domestic Violence during the COVID-19 (Coronavirus) Pandemic
March 26, 2020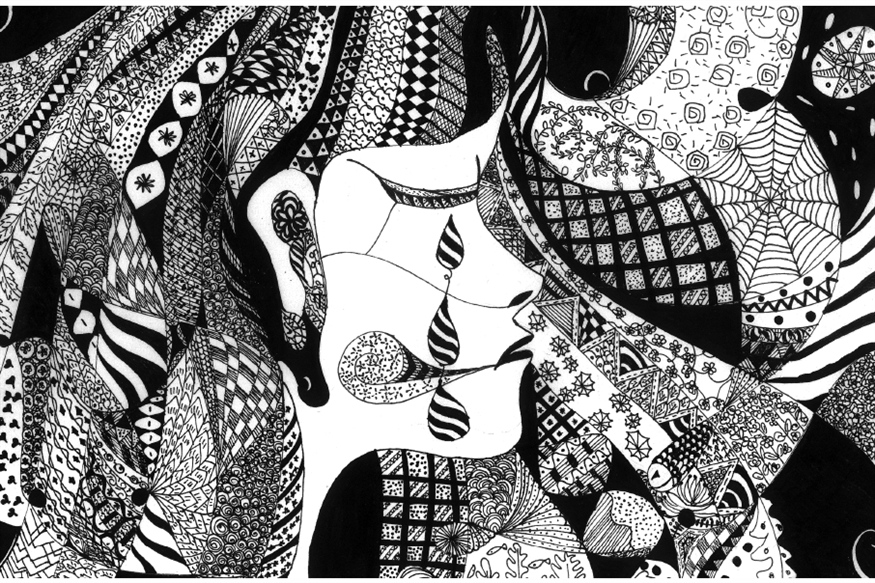 As the coronavirus spreads throughout the U.S., and across the globe, more and more people are being ordered to stay home. Yet, according to the United Nations Office on Drugs and Crime (UNODC), "home" is the "most dangerous place for women." For victims/survivors of domestic violence, the ability to leave home to go to safe, public places, such as school or the workplace, is a critical protective measure. So, too, is a victim/survivor's ability to access the courts to obtain emergency protection and relief.
On March 13, 2020, Governor Walz declared a peacetime emergency, which imposed restrictions of a wide range of public activities.2 And on March 25, 2020, Governor Walz issued a stay-at-home order effective midnight Friday, March 27 until April 10, 2020. The state's district and appellate courts remain open, but have limited their operations. As essential safety services, domestic violence programs also remain open. If you are experiencing violence, please call Minnesota's 24/7 crisis hotline at 866.223.1111 or text 612.399.9995.
Education for Justice (Law Help MN) & the MN Judicial Branch
"COVID-19: Court Changes for...OFP Cases During the Pandemic"*
*modified and condensed from original version
What has changed? On March 16, 2020, the courts split case types up into different groups. A "High Priority" group of cases will continue as normal. The rest of cases are suspended for 14 days.
What are "High Priority" cases? Cases that involve your safety are "High Priority." All court cases related to domestic violence are in the "High Priority" category. You can see the full list here: http://www.mncourts.gov/mncourtsgov/media/CIOMediaLibrary/Limited-Court-Service-Case-Priorities-List-with-Definitions.pdf?
As of March 23, 2020, the parties and attorneys to an OFP case may appear remotely.
If you have exhibits, you should ask the judicial officer how best you can present those exhibits if appearing remotely.
Can I still file for a restraining order or order for protection? Yes. You can still file a case for restraining orders or orders for protection. Your county might have different rules about how to come to court for this.
If you feel unsafe, call an advocate. A domestic violence advocate who knows the process and can support you through all of the steps. Violence Free Minnesota has a statewide online directory of advocacy agencies. You can also call their 24-hour crisis line at (866).223.1111.
You can also call your Legal Aid office. Find your Legal Aid office here: https://www.lawhelpmn.org/providers-and-clinics. You can also apply for help from Legal Aid online: www.justice4mn.org. In-person clinics are probably canceled during the COVID-19 outbreak.
For more information, check out the following resources:
https://www.lawhelpmn.org/self-help-library/fact-sheet/covid-19-court-changes-housing-family-and-ofp-cases-during-pandemic
http://www.mncourts.gov/Help-Topics/Domestic-Abuse-and-Harassment.aspx#GetOFP
http://www.mnlegalservices.org/
How do I file for a restraining order or order for protection if I don't want to leave my house? Use Minnesota Guide & File to create the forms you need to Ask for a MN Restraining Order - either an Order for Protection or Harassment Restraining Order. You can file the forms electronically (eFile) through Guide & File, or print your completed forms. For more information, visit the Guide & File Help Topic on the MN Judicial Branch Website. Your county might have different rules for whether or not you can file by paper, so call the court to confirm (For Hennepin County District Court, call (612).348.6000). Other counties' numbers include:
Ramsey County: (651) 266- 5130
Washington County: (651) 430-6261 (Family Court)
Stearns County: (320) 656-3880 (Victim Assistance Coordinators)
Criminal Justice System Responses to COVID-19
Minnesota's criminal justice and legal systems are attempting to respond to the COVID-19 outbreak by issuing new guidelines to prevent/reduce the transmission of the virus.
How does this affect victims/survivors of domestic violence? According to the MN Department of Corrections:
"Under the new guidance, if an offender violates the terms of his/her release, supervision agents and hearing officers are being asked to assess the level of danger posed by the violation before revoking the client's probation/parole and taking the client into custody. Overall, agents and hearing officers are being asked to be as conservative as possible when it comes to taking violators into custody.
However, if the violation or new crime provides evidence that the individual poses a credible threat to an individual victim or to the general public, agents can bring someone into custody and/or request a hearing through the Hearings and Release Unit."
What if my abuser is currently in state prison? Will he/she be released now? Most likely not. The MN Department of Corrections noted:
"The MN DOC is not talking about releasing incarcerated individuals to reduce prison populations at this time; rather, they are focused on reducing the numbers of individuals coming in for low-level violations and crimes, and possible early release of some inmates whose release dates are less than 120 days and who have approved release plans in place. (Of the ~130 individuals being considered for this modified work release with increased levels of contact with DOC staff, all are individuals who are considered low-risk based on the DOC's scoring assessments.)"
Will this affect whether I am notified through VINE or MN DOC system of my abuser's release? No. Nothing has changed in regards to victim notification; it still depends entirely on whether or not victims have registered for notification in the MN DOC system (https://mn.gov/doc/assets/VICTIM_NOTIFICATION_REQUEST_FORM_2015_tcm1089-276323.pdf). It is critical to understand how notification operates, and that VINE (county jail) registration does not transfer to HAVEN (MN DOC/state prison) registration.
For more information, check out the following resources:
https://mn.gov/doc/family-visitor/search-offenders-fugitives/
https://www.vinelink.com/#/home
By Rosalyn Park, Women's Human Rights Program Director at The Advocates For Human Rights