This is No Ordinary Mother's Day
May 8, 2020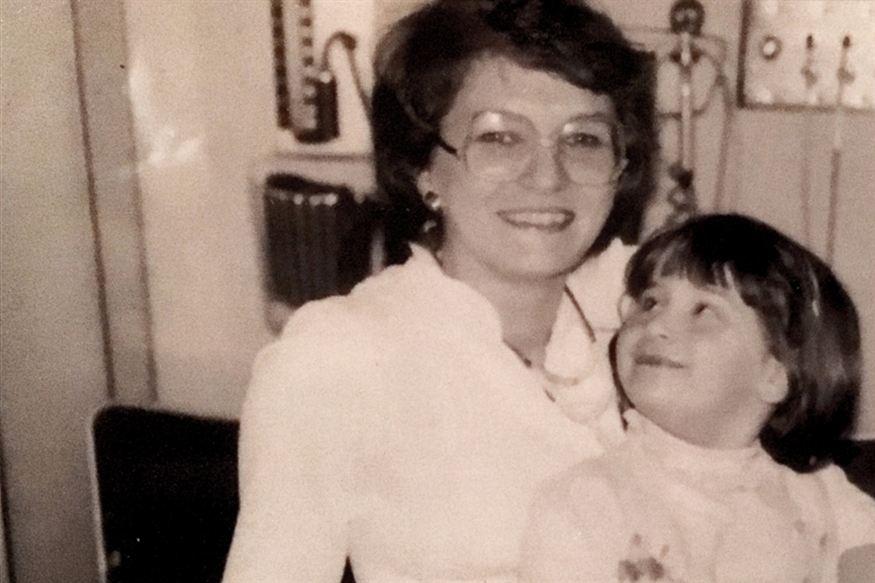 This is my first Mother's Day without my mama. I am reminded of her every day, as I follow the news about healthcare professionals on the frontline of caring for the sick and neighbors making masks. My mom was a nurse and knew how to sew-both skills have proven essential during this current pandemic. I went into law, not healthcare, and can barely sew a button. Like many working mothers, I try to have patience with myself during these unusual times, as it feels as if the Coronavirus took the seesaw that is work/life balance and threw it up into a windstorm. I keep reminding myself that so long as we are safe and healthy at home, I just need to hold on tight and ride out the storm. For many of the mothers we serve as part of our work at The Advocates for Human Rights serving asylum seekers, the storm of upheaval is much greater before things return to normal. This Mother's Day, I pause to acknowledge the extraordinary resilience that many of our clients are required to demonstrate in order to return to, or perhaps begin, the ordinary task of motherhood.

I recall my first asylum interview with a client when I returned to work after giving birth to my daughter, Cecilia. The client was a prominent journalist in her home country. She had an accomplished career covering all topics, including politics. Her work covering corrupt practices heading up to the country's presidential elections eventually resulted in her being targeted and raped by government officials for reporting on its corrupt acts. She learned she was pregnant after arriving in the U.S. - her son just a few months older than my daughter.
I was raised in a white middle-class family in the 1980's. My mom was a daughter of the 50's. As a high schooler, the only extracurricular my mom could participate in was cheerleading. Less than 10% of women had college degrees by the time she ed nursing school. I was raised with new doors opened under Title IX and my mom was committed to enrolling me in every sport, musical activity and academic extracurricular that she could. I went on to graduate college and earn my law degree, when women were approaching 50% of law graduates (there is still a long way to go on equality in the profession, but that is for another blog). I managed to a family while in law school and was in step with many of my peers, nimbly managing work and home life. My life experience could not be more different from my client's, yet we were connected by our womanhood, our motherhood and our desire to pursue a meaningful career.
I remember preparing the client for her interview. Having the privilege of not knowing what it was like to be violated by government officials, I did not know how she managed to carry the weight of that horror alongside her unborn child, or welcome this new innocent life into the world, having come from one of the darkest places of humanity.
In unlawyer-like fashion, I broke down during my closing statement. The pain and suffering this client endured for her allegedly political acts as a journalist were undeniable. It was a slam dunk, as far as the legal case was concerned. Yet I could not hold back tears as I pleaded that the officer grant her case swiftly, "so that she can know that she is safe here and can just focus on being a mom."
In 2019, we saw an unprecedented number of pregnant women come to The Advocates for help. Some fled in order to protect their unborn daughters from female genital mutilation (FGM). Others were pregnant from rape, by a partner, a government official or a gang member who ordered her to visit him for conjugal visits. Other mothers fled alone, leaving children behind, to be reared by family or friends, or whom they would struggle to remain connected with, mothering from afar.
International Human Rights Law as it relates to refugees is premised on the simple goal of protecting families and individuals who face life-threatening harm to the point it is no longer safe to remain in their home country. Over the years, the U.S. has complicated the rules to limit those protections and access to the process to seek it.
We have jailed mothers with their children, separated moms from their babies, added to the checklist of en route requirements before seeking protection in the United States and most recently moved and then closed the door where mothers can ask lady liberty for protection for themselves and their families. We have turned on mother's who are beaten and limited the definition of "family" in pursuit of limiting who can find safety in the U.S. when there was none at home.
All of this has made extraordinary the work of ordinary attorneys who volunteer with us to help the over 600 asylum seekers we provide free legal services to each year.
Things are not quite normal for anyone these days, but this Mother's Day I am safe at home...with my family. For most clients, this most simple wish is what they hope to come true when they come in to seek our help. To be safe; to have a place to call home; to be with your family-these most basic human rights are what drive us to keep coming to work, even if we have to stay home.
By Sarah Brenes, Director of the Refugee & Immigration Program at The Advocates For Human Rights