World Day Against Child Labour
June 12, 2018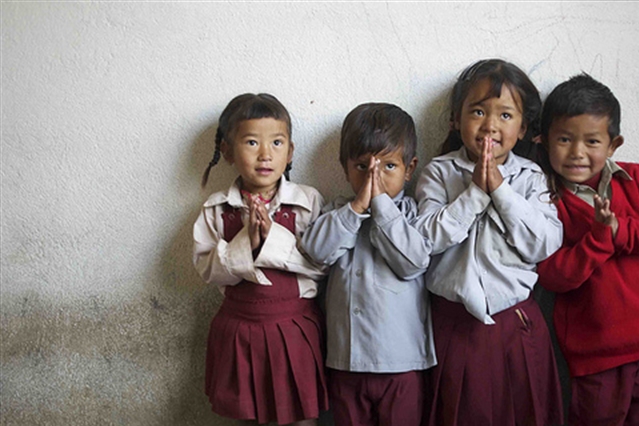 Young children in developing and conflict-ridden nations remain the most economically, socially, and politically marginalized individuals on this planet. These children are often forced to work at the expense of getting any sort of formal education. June 12 is the annual World Day Against Child Labour. The goal of this initiative is to "shine a spotlight on the global need to improve the safety and health of young workers," as well as to achieve the United Nations Sustainable Development Goal (SDG) goal of eliminating all forms of child labor by 2025.
The World Day Against Child Labour exists as a reminder of the obligations that nation-states and individuals have under the Convention on the Rights of the Child (1989), which includes: the right to be protected from exploitation and harmful work, the right to be protected from all forms of sexual exploitation and abuse, and the right to be protected from physical or mental violence.
The International Labour Organization has reported on a steady decrease in child labor over the last decade, yet the number of young boys and girls still in child labor—often in hazardous and developmentally debilitating conditions—ought to serve as a stark reminder of our obligations to protect and aid the most vulnerable among us. Here are the facts about child labor in the world, according to the International Labor Organization's Global estimates of child labour: Results and trends, 2012-2016 report:
On any given day in 2016, 152 million children aged 5-17 years old were in child labor;
73 million of those children work in hazardous conditions;
Almost half of the world's laboring children are between the ages of 5 and 11 years old.
The Advocates' Work to End Child Labor in Nepal
In Nepal, an estimated 1.6 million Nepali children between the ages of 5 and 14 are child laborers. According to the 2013/14 Annual Household Survey on Nepal, nearly 48% of Nepali children aged 10-14 years old were in child labor.
Children in Nepal work in in dangerous conditions in brickyards, carpet factories, and quarries, or in agricultural and domestic work. Nepali children are also vulnerable to being trafficked to India. Due to administrative and school-related fees, poor children in Nepal are at risk of forgoing an education and laboring in these dangerous conditions.
This is why The Advocates for Human Rights has worked since 1999 to end child labor in the Sankhu-Palubari community in Nepal's Kathmandu Valley. The Sankhu-Palubari Community School (SPCS) in Nepal provides a free education — from pre-K through grade 10 — to the neediest children in this rural Kathmandu Valley area. Founded by The Advocates for Human Rights and operated in partnership with Educate the Children-Nepal and the local community, the school provides a high quality education as a genuine alternative to child labor and offers a brighter future to those in need. The school currently serves 353 students and has achieved gender parity as 52% of the students are girls. Students also receive a daily meal and health and dental check-ups.
The Advocates for Human Rights supports SPCS through private donations. It costs only $250 to educate a child for one year. On this World Day Against Child Labour, please consider supporting the school and helping a child receive an education, escape child labor, and end the cycle of poverty.
Schools, businesses, and community organizations can also help by raising awareness about the problem of child labor. To become involved or for more information, contact The Advocates for Human Rights at 612-341-3302 or Hrights@advrights.org.
By Ryan Atkinson, a University of Minnesota student majoring in Political Science. He is a 2018 Don Fraser Human Rights Fellow with the International Justice Program of The Advocates for Human Rights.