Human Rights Council - Death Penalty - Oct. 2012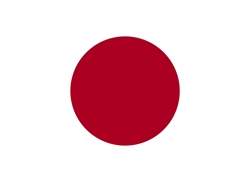 Date:
October 1, 2012
Document:
japan_hrc_death_penalty_october_2012.pdf (PDF 243.3 KB)
Country:
Japan
Type:
Intl Mechanism Submission
Issues:
Death Penalty
,
Disability Rights
,
Due Process and Fair Trial
,
International Advocacy
,
Torture
Mechanism:
Universal Periodic Review
Report Type:
Stakeholder Report
The Advocates for Human Rights in collaboration with the World Coalition against the Death Penalty submitted a report to the U.N. Human Rights Council for its October 2012 Universal Periodic Review of Japan's compliance with the recommendations from Japan's first appearance before the Council in 2008.
The joint stakeholder report addresses Japan's human rights obligations regarding the death penalty and treatment of prisoners on death row. Japan not only rebuffed recommendations from many countries to abolish the death penalty, but also has failed to implement other measures to protect the human rights of those facing possible execution.
The Japanese Minister of Justice is given complete discretion regarding the implementation of a death penalty order. The previous Justice Minister Keiki Chiba called for a de facto moratorium on the death penalty in 2011 and organized a study group to research the death penalty in Japan. However, subsequent Ministers of Justice have dismissed the study group and resumed executions, the latest of which took place on August 3, 2012.
Despite the recommendations of many countries, Japan maintains an unmonitored pretrial detention and interrogation process. Japan also fails to take measures to prevent the execution of insane persons. Additionally, Japan has not adopted a mandatory system of appeals of death sentences, nor does it require that executions be stayed pending post-trial proceedings. Lay judges are now involved in death penalty cases, but Japanese law does not require an unanimous verdict to impose the death penalty. Moreover, prosecutors may seek the death penalty on appeal. Also, once on death row, inmates, as a rule, are held in isolation and subjected to other degrading treatment. The report includes specific recommendations regarding these conditions.