Bahrain - Human Rights Council - Death Penalty - September 2016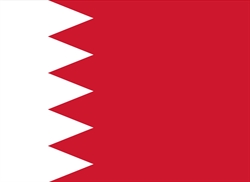 Date:
September 1, 2016
Document:
bahrain_hrc_dp_september_2016.pdf (PDF 445.7 KB)
Country:
Bahrain
Type:
Intl Mechanism Submission
Issues:
Death Penalty
,
International Advocacy
,
Torture
Mechanism:
Universal Periodic Review
Report Type:
Stakeholder Report
The Advocates for Human Rights, together with Lua Lua Center for Human Rights, Gulf Civil Society Associations Forum, Khiam Rehabilitation Center for Victims of Torture, and the World Coalition Against the Death Penalty, submitted a report to the Human Rights Council addressing the death penalty in Bahrain for that country's Universal Periodic Review in May 2017.
Since its last Universal Periodic Review in 2012, Bahrain has increasingly imposed the death penalty. In Bahrain, many crimes can result in the death penalty and capital punishment is not limited to the most serious crimes. Capital case suspects are sometimes tortured until they make a confession. Prosecutors then use these confessions to obtain convictions and to justify the death penalty.
During the Universal Periodic Review in 2012, eight countries urged Bahrain to abolish the death penalty, but Bahrain rejected these recommendations. Bahraini courts have sentenced at least 11 people to death since 2011 and this number has increased since the last Universal Periodic Review. In January of 2017, Bahrain carried out three executions.