Bulgaria - Committee Against Torture - Domestic Violence - June 2020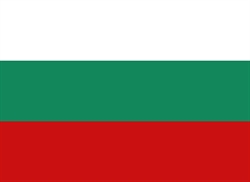 Date:
June 22, 2020
Document:
ahr_bga_cat_loi_bulgaria_final.pdf (PDF 267.0 KB)
Country:
Bulgaria
Type:
Intl Mechanism Submission
Issues:
Gender-Based Violence
,
International Advocacy
,
Torture
,
Women's Rights
Mechanism:
UN Committee against Torture
Report Type:
List of Issues Prior to Reporting
Bulgaria's Compliance with the Convention Against Torture, Suggested List of Issues Prior to Reporting Relating to Gender-Based Violence Against Women, 70th Session of the Committee Against Torture and other Cruel Inhuman Degrading Treatment or Punishment
Partner: Alliance for Protection Against Gender-Based Violence
The Advocates for Human Rights, together with the Alliance for Protection Against Gender-based Violence, submitted a Suggested List of Issues on Gender-Based Violence Against Women in Bulgaria for the 70th Session of the Committee Against Torture.
Domestic violence and other crimes of violence against women continue to be serious problems in Bulgaria. The Partners Bulgaria Foundation and the Center for the Study of Democracy estimated that in 2015, 70-80% of domestic violence cases went unreported; for Roma women, the rate of non-reporting is as high as 90% due to fear and lack of family and institutional support. The number of women murdered by their spouses, partners, and close relatives has increased by 50% in the past three years. Bulgaria has not ratified the Council of Europe Convention on preventing and combatting violence against women, and domestic violence ("Istanbul Convention") following a 2018 Constitutional Court ruling declaring the Convention unconstitutional.
The authors of report suggest the following recommendations for the government of Bulgaria:
Has the State Party engaged with NGOs serving victims of violence to immediately increase the number of shelters available through the country to one space per 10,000 people, and to sufficiently fund shelters so that they can provide robust assistance to victims?
What measures has the State Party taken to provide ongoing and sufficient funding to NGO-led shelters and centers that provide services to women and children survivors of domestic violence and sex trafficking?
What is the status of the State Party's working group on the Law on Protection Against Domestic Violence?
What training has the State Party provided on domestic violence, in consultation with or led by NGOs serving victims, for all systems actors with responsibility for domestic violence cases, including judges, prosecutors, law enforcement and social service providers?