Return to summary
Cameroon - Human Rights Council - CAMFAIDS - LGBTIQ+ Rights - October 2017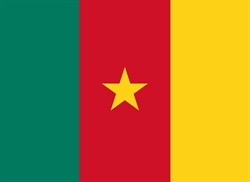 Date:
October 4, 2017
Document:
Cameroon - Human Rights Council - CAMFAIDS - LGBTIQ+ Rights (PDF 263.7 KB)
Country:
Cameroon
Type:
Intl Mechanism Submission
Issues:
Detention
,
Due Process and Fair Trial
,
Gender-Based Violence
,
International Advocacy
,
LGBTIQ+ Rights
Mechanism:
Universal Periodic Review
Report Type:
Stakeholder Report
Joint Stakeholder Report for the United Nations Universal Periodic Review, 30th Session of the Working Group on the Universal Periodic Review (April-May 2018)

Partners: The National Observatory for the Rights of LGBT Persons and Their Defenders, under the coordination of CAMFAIDS
The Advocates for Human Rights, along with the National Observatory for the Rights of LGBT Persons and Their Defenders, submitted a report to the UN Human Rights Council in October 2017 during the Republic of Cameroon's Universal Periodic Review addressing the violations of rights on the basis of sexual orientation and gender identity in the country.
Cameroon is one of only a few countries in the world that regularly prosecutes people for same-sex conduct. In 2016, they adopted Section 347-1, which punishes "sexual relations with a person of the same sex" and can result in fines between 20,000 and 200,000 Central African francs (about $40 to $400 U.S. dollars,) or in up to five years in jail time. Since 2005, CAMFAIDS and the National Observatory have documented at least 53 arrests and prosecutions of LGBT people or those suspected of same sex conduct.
In addition to criminal prosecution, LGBT people and those who support LGBT rights are often vulnerable to violence in their communities. Individuals suspected of same-sex conduct face significant cultural barriers to full integration within Cameroonian society, and oftentimes must flee their homes due to intimidation and harassment by others in the community.
Cameroonian authorities also contribute to the issue via arbitrary arrest and detainment. Officials have been known to make arrests on the basis of mere suspicion, often without arrest warrants, and at times outside of when warrants can legally be enforced.
Additionally, the LGBT community faces persecution within the health care system of Cameroon. UNAIDS has found that health centers in Cameroon have turned away clients on the basis of their presumed sexual orientation, resulting in sexual minorities feeling afraid to seek services due to concern of having their sexual orientation exposed.
Recommendations for the Republic of Cameroon in this joint stakeholder report include:
Repeal Section 347-1 and Article 83;
Investigate arbitrary arrest based on sexual orientation or gender identity and adopt necessary legislation to eliminate these practices;
Instruct the Ministry of Health to publicly call for the decriminalization of consensual same-sex conduct in order to ensure equal access to health care.