Egypt - Universal Periodic Review - Death Penalty - March 2019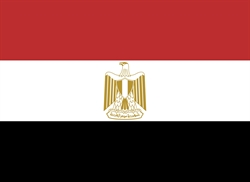 Date:
March 1, 2019
Document:
Egypt - Universal Periodic Review - Death Penalty - March 2019 (PDF 352.5 KB)
Country:
Egypt
Type:
Intl Mechanism Submission
Issues:
Death Penalty
,
Detention
,
Due Process and Fair Trial
,
Enforced Disappearance
,
International Advocacy
,
Legal Representation
,
Torture
Mechanism:
Universal Periodic Review
Report Type:
Stakeholder Report
Stakeholder Report for the United Nations Universal Periodic Review, 34th Session of the Working Group on the Universal Periodic Review (November 2019)

Partner: World Coalition against the Death Penalty
The Advocates for Human Rights submitted a stakeholder report on the Death Penalty in Egypt to the 34th Session of the Working Group on the Universal Periodic Review. The report outlines human rights violations in Egypt in the context of the death penalty and individuals charged with capital crimes.
The Government of Egypt has recently increased the use of the death penalty in politically motivated cases. Between January 2014 and February 2018, for example, courts recommended death sentences for at least 2,159 individuals. In 2017, Egypt ranked third worldwide in number of death sentences handed down. The death penalty in Egypt is not reserved for the "most serious" crimes, and often is an available punishment for offenses that do not involve an intentional killing or any killing at all. Further, Egypt continues to sentence people to death and try people on death-eligible charges for offenses committed when they were under the age of 18.
Legal safeguards against torture are ineffective, and individuals accused of capital crimes are subjected to enforced disappearances, incommunicado detention, torture, and other forms of ill-treatment. In capital cases, courts disregard accounts of torture used to obtain confessions. Egypt has failed to end or impartially investigate torture and mistreatment in detention facilities, and prison reports indicate a lack of food, health care, and other necessities in these facilities. Lastly, the routine use of mass trials and military courts for civilian trials violate the constitutional rights to due process and adequate legal representation.
Recommendations include:
Abolish the death penalty and replace it with a sentence that is fair, proportionate, and in compliance with international human rights standards.
Impose an immediate moratorium on the death penalty, both going forward and for persons currently on death row.
Prohibit the introduction of evidence obtained under duress, and issue guidelines on the steps judges must take when a defendant alleges torture, including investigating all credible allegations and taking immediate steps to protect individuals alleging torture or ill-treatment from retaliation.
End the use of mass trials and nullify all convictions arising out of mass trials.
Conduct credible, independent, and impartial investigations into all allegations of torture, prioritizing allegations raised by persons who have been sentenced to death and by persons who are charged with crimes that are subject to the death penalty.
Bar military courts from trying civilians, restrict the jurisdiction of the military courts to offenses of an exclusively military nature, and ensure that military and state security courts comply with the fair trial standards set forth in Article 14 of the ICCPR.