Zambia - Human Rights Committee (List of Issues) - Death Penalty - August 2020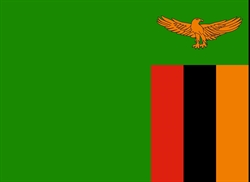 Date:
August 17, 2020
Document:
zambia_tahr_wcadp_death_penalty_loi.pdf (PDF 293.4 KB)
Country:
Zambia 
Type:
Intl Mechanism Submission
Issues:
Death Penalty
,
Detention
,
International Advocacy
,
Torture
Mechanism:
UN Human Rights Committee
Report Type:
List of Issues
The Advocates for Human Rights, along with the World Coalition Against the Death Penalty, submitted a List of Issues relating to the death penalty in Zambia for the 130th session of Human Rights Committee.
Although Zambia has observed a de facto moratorium on executions since 1997, the government still authorizes death sentences and vast majority of Zambians maintain their support for the death penalty. The crimes punishable by the death penalty also include crimes not listed as "most serious" under Article 6 of the International Covenant for Civil and Political Rights. To tackle overcrowding in prisons, Zambia reports constructing four new prisons and the undertaking of the construction of two more. Unfortunately, the conditions for individuals on death row have not improved, as evident by the government holding 393 individuals in a unit intended to hold 96 people. Individuals in prison are also subjected to violence and torture from prison officers.
Suggested questions:
What steps have Zambian authorities taken to reduce the number of crimes eligible for the death penalty and to the limit the availability of the death penalty to the "most serious" crimes in accordance with Article 6, paragraph 2 of the Covenant?
What steps has the State taken to collaborate with the Human Rights Commission and civil society to sensitize the public about the potential for abolition of the death penalty, alternatives to the death penalty, and international human rights standards that are relevant to the practice?
What is the State doing to: (a) investigate and respond to each case of alleged torture and cruel, inhuman, or degrading treatment in detention facilities; and (b) hold accountable the perpetrators of such acts?
What mechanisms are in place by which a person in detention may raise allegations of torture or other cruel, inhuman, or degrading treatment at the hands of prison authorities?