Viet Nam - CRC - Rights of Children Whose Parents are Sentenced to Death or Executed - March 2020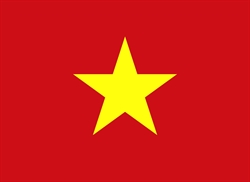 Date:
March 1, 2020
Document:
vietnam_crc_march_2020.pdf (PDF 276.2 KB)
Country:
Viet Nam
Type:
Intl Mechanism Submission
Issues:
Children's Rights
,
Death Penalty
,
Detention
,
International Advocacy
Mechanism:
UN Committee on the Rights of the Child
The Socialist Republic of Vietnam's Compliance with the Convention on the Rights of the Child
Suggesting List of Issues Relating to the Rights of Children Whose Parents are Sentenced to Death or Executed, 87th Session of the Committee on the Rights of the Child Pre-Sessional Working Group (1 - 5 June 2020)
Partner: The World Coalition Against the Death Penalty
The Advocates for Human Rights, along with The World Coalition Against the Death Penalty, submitted a suggested list of issues on the rights of children whose parents are sentenced to death or executed in the Socialist Republic of Vietnam for the 87th session of the Committee on the Rights of the Child.
In 2015, the Vietnamese Penal Code was revised to limit capital punishment to 18 offenses. The offenses include murder, drug trafficking, manufacturing fake medicines, as well as various economic crimes, such as receiving bribes and embezzling property. Political acts perceived as "threats against national security" also carry the death penalty as a maximum sentence. Statistics on the number of death sentences and executions are classified as "state secrets." International and national media report an average of 100 death sentences per year.
According to a 2019 report published by Quaker United Nations Office (QUNO), death sentences or executions of a parent can violate a child's right to health, information, and protection from discrimination. Moreover, the trauma a child of an incarcerated or executed parent experiences can rise to the level of torture, and can compromise a child's right to an adequate standard of living. It is unclear whether courts and prison officials provide children with adequate information regarding their parent's court dates or execution date. The trauma children undergo when denied this right to be appropriately informed of the date, time, and location of their parent's pending execution constitutes ill-treatment or torture.
The authors of report suggest the following recommendations for the government of Vietnam:
Ensure that a child whose parent has been sentenced to death has timely and complete access to information about the parent's sentence and when it will be carried out, unless such information is not in the best interests of the child.
Place a moratorium on the use of the death penalty during criminal sentencing with a goal of complete abolition of the death penalty and commute the sentences of all persons under sentence of death to a sentence that is consistent with international human rights standards.
Put policies in place to ensure that ongoing emotional, physical, and educational support is made available to all children of parents who are sentenced to death or who have been executed.
Ensure that conditions of detention for people on death row are not sub-standard, and that such people are treated humanely and with dignity, and that their children assured that their parents are not being subjected to torture or other ill-treatment.