Uganda - Human Rights Council - Death Penalty - March 2016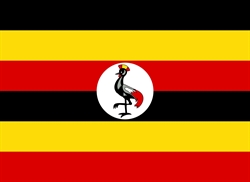 Date:
November 3, 2016
Document:
Uganda - Human Rights Council - Death Penalty - March 2016 (PDF 296.1 KB)
Country:
Uganda
Type:
Intl Mechanism Submission
Issues:
Death Penalty
,
Detention
,
Due Process and Fair Trial
,
International Advocacy
,
Legal Representation
,
Torture
Mechanism:
Universal Periodic Review
Report Type:
Stakeholder Report
The Advocates for Human Rights, in collaboration with the World Coalition Against the Death Penalty, the Foundation for Human Rights Initiative, and Parliamentarians for Global Action, submitted a joint stakeholder report on Uganda's human rights obligations relating to the death penalty to the UN Human Rights Council for its November 2016 Universal Periodic Review of Uganda.
Uganda has the greatest number of crimes eligible for the death penalty of any country in the East African region. International human rights standards limit the use of the death penalty to the "most serious crimes," but Ugandan law allows the death penalty for crimes such as treason, aggravated robbery, and smuggling while armed with a deadly weapon. As of March 2016, there were 208 people on death row (197 men and 11 women), but the last execution was in 2005. Ugandan courts issued four death sentences in 2015. As a result of the landmark 2009 Kigula case, the death penalty is no longer mandatory for capital offenses.
The report highlights flaws in Uganda's judicial system. Although Uganda's constitution guarantees legal representation in cases that carry a possible death sentence or imprisonment for life, Uganda does not have formal legal aid or a public defense system. State-appointed lawyers who are required to provide pro bono representation often do not investigate cases thoroughly or track down all supporting evidence, leading to wrongful convictions.
Despite the country's de facto moratorium on the death penalty, many death row prisoners die while imprisoned. Prisoner deaths are attributed to overcrowding, mistreatment, poor sanitation, malnutrition, inadequate medical care, and disease. In its 2014 Annual Report, Uganda's Human Rights Commission noted improved conditions and renovations of old prisons. The Government of Uganda has taken some steps to alleviating problems in the prison system, but many of these issues persist.
In its first cycle Universal Periodic Review in 2011, Uganda accepted only one recommendation relating to the death penalty. The Government accepted Belgium's recommendation to consistently apply the rulings of the Ugandan Supreme Court in Kigula by automatically converting all death sentences into life in prison after more than three years on death row. The report notes that Uganda is taking some steps toward ensuring compliance with international human rights standards, including through its de facto moratorium on the death penalty, its efforts to resentence people who had been automatically sentenced to death, and adoption of mitigation principles for sentencing in capital cases.
The joint stakeholders suggest the following recommendations:
Replace the death penalty with a sentence that is fair, proportionate, and respects international human rights standards;

Ensure prompt and fair resentencing hearings for the remaining death row prisoners who received automatic death sentences for crimes pre-Kigula;

Establish state-funded legal aid to increase access to justice for capital offenders;

Ratify the Second Optional Protocol to the International Covenant on Civil and Political Rights; and

Improve legal assistance for individuals charged with capital crimes and individuals sentenced to death.