Iran - Committee on the Rights of the Child - Death Penalty - June 2015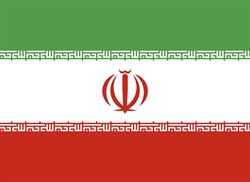 Date:
June 8, 2015
Document:
Iran - Committee on the Rights of the Child - Death Penalty - June 2015 (PDF 446.4 KB)
Country:
Iran (Islamic Republic of)
Type:
Intl Mechanism Submission
Issues:
Children's Rights
,
Death Penalty
,
International Advocacy
Mechanism:
UN Committee on the Rights of the Child
The Advocates for Human Rights, working with partner organizations Iran Human Rights and the World Coalition Against the Death Penalty, submitted a shadow report for the Pre-Sessional Working Group of the Committee on the Rights of the Child detailing Iran's use of the death penalty for child offenders.
In 2013, Iran adopted a new Penal Code that purports to reduce the number of capital offenses. Despite the changes to the Penal Code, there are still 80 crimes that carry the death sentence, and Iran continues to carry out a high number of executions. In 2014, human rights organizations reported that Iran executed between 750 and 850 individuals, 14 of whom were sentenced to death for a crime committed while they were under the age of 18.
Despite agreeing to recommendations made during its first Universal Periodic Review in 2010, Iran continues to execute individuals for crimes committed as children. In fact, Iran executes more people for juvenile crimes than any other country in the world. Iran claims to abide by the Convention on the Rights of the Child by not executing individuals under the age of 18, but in practice, Iran places children who are convicted of capital offenses on death row until they reach the age of 18, and then executes them. There are currently about 160 children on death row.
Though Iranian law prohibits torture and requires courts to give all defendants a fair trial, in practice, Iran doesn't always uphold these human rights standards. The report details case studies demonstrating that child offenders face torture and unfair trials.
Iran continues to conduct public executions, often in the presence of children. Witnessing these events is traumatic for anyone, but especially dangerous for children. Several children are reported to have died playing execution "games" in recent years.
Paragraphs 3 and 6 of the Committee's List of Issues address some of the concerns voiced by this report, including the need to change the age of criminal responsibility to 18, as well as the lengthy list of crimes subject to the death penalty. The Committee will conduct its in-person review of Iran in January 2016.