Kenya - ACHPR - Enforced Disappearances and Extrajudicial Executions - November 2015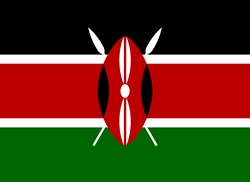 Date:
October 1, 2015
Document:
Kenya - ACHPR - Enforced Disappearances and Extrajudicial Executions - November 2015 (PDF 536.3 KB)
Country:
Kenya
Type:
Intl Mechanism Submission
Issues:
Detention
,
Diaspora Engagement
,
Enforced Disappearance
,
Extrajudicial Killing
,
Human Rights Defenders
,
International Advocacy
Mechanism:
African Commission on Human and Peoples' Rights
The Advocates for Human Rights submitted a report to the African Commission on Human and Peoples' Rights for its 57th Ordinary Session in November 2015. The report offers recommendations for the Commission to make to the Kenyan government regarding enforced disappearances and extrajudicial executions of ethnic Somalis in Kenya. The report discusses four specific cases of enforced disappearances that the Somali diaspora in Minnesota brought to The Advocates' attention.
The government of Kenya submitted its 8th-11th periodic report to the African Commission with no mention of the growing problems of enforced disappearances or extrajudicial executions. The Kenyan report states that the government condemns acts of extrajudicial killings and enforced disappearances. The Advocates' report, however, presents evidence that the Anti-Terrorism Police Unit in Kenya has carried out extrajudicial executions and enforced disappearances against Kenyan citizens of Somali origin and Somali refugees, with some disappearances happening even after the government submitted its report.
The Advocates gathered information from members of the Somali diaspora community in the United States and in Kenya that outlines the inhuman treatment by Kenyan authorities of ethnic Somalis under the pretext that they are linked to the Somali terrorist group Al-Shabaab. Abdirahman Ahmed Dakane, for example, was arrested and abducted in Garissa, Kenya on August 22, 2015. He was assisting The Advocates with the fact-finding for its report to the African Commission when he was abducted. Sources believe that he was arrested by the Anti-Terror Unit of the Kenyan Police.
The Advocates' report offers several recommendations for the Kenyan Government, including:
Stop the targeting of people of Somali ethnicity and ensure that all law enforcement and security officials who harass or target Somalis based on their ethnicity are held accountable;
Issue clear directives to all security personnel that arbitrary arrests, torture, and extrajudicial killings are illegal and will not be tolerated; and
Order the immediate release of all individuals who are being detained as a result of their efforts to report on human rights violations in Kenya.