Return to summary
Liberia - CEDAW - Violence Against Women - October 2015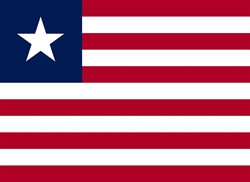 Date:
October 2, 2015
Document:
Liberia - CEDAW - Violence Against Women - October 2015 (PDF 646.7 KB)
Country:
Liberia
Type:
Intl Mechanism Submission
Issues:
Economic, Social and Cultural Rights
,
Gender-Based Violence
,
International Advocacy
,
Women's Rights
Mechanism:
UN Committee on the Elimination of Discrimination against Women
Report Type:
Shadow/Parallel Report
The Advocates for Human Rights, along with Women's Solidarity, Inc. (WOSI), submitted a shadow report on Violence against Women in Liberia for the 62nd Session of the Committee on the Elimination of Discrimination Against Women.
Women have been disproportionately impacted by the Ebola outbreak. For instance, in Liberia, it is a cultural norm for women to be deemed the caregiver, therefore they are more likely to contract the virus. Furthermore, the fear of contracting the virus led to many women being denied medical care, which has resulted in an increase in maternal mortality rates.
Regardless of the Ebola outbreak, sexual violence has continued to be a widespread problem. This problem continues because the legal system fails to address sexual assault cases or deter future sexual assaults. Many times, victims must pay to prosecute their assailants and face further assault and retribution from authorities.
The Ebola outbreak exacerbated the denial of education to women and girls. As the virus spread, many schools closed. Before the outbreak, the cost of education, poor infrastructure, and safety concerns deterred women and girls from going to school. As landowning husbands died from the virus, wives and families were continuously excluded from their husband's land. The current laws effectively deny widowed women access to their husband's land. For example, customary law entitles a widow to just 1/3 of her husband's estate. Under statutory law, she is entitled to a portion of his estate, but the court can order the percentage she receives.
The authors of the report suggest the following recommendations for the government of Liberia:
Amend the Rape Law to expressly criminalize spousal rape and rape within a domestic partnership.
Adopt policies to eliminate the financial burdens imposed on victims of sexual violence who seek criminal prosecution of their assailants.
Undertake measures to change societal attitudes and infrastructure so that girls are not prevented from attending school by domestic tasks.
Promulgate, in consultation with women's NGOs, an effective policy for addressing reported incidents of harassment and sexual assault in schools and ensure its implementation.
Take steps to ensure all women can acquire and own property, separate and apart from any relationship to or with men.
Adopt appropriate and effective legislation to ensure that widows receive title to her deceased husband's property, including real property, absent a will to the contrary.