Nigeria - Human Rights Committee - Death Penalty - April 2018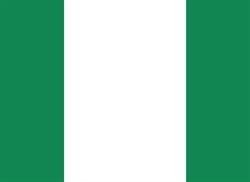 Date:
April 30, 2018
Document:
Nigeria - Human Rights Committee - Death Penalty - April 2018 (PDF 205.2 KB)
Country:
Nigeria
Type:
Intl Mechanism Submission
Issues:
Children's Rights
,
Death Penalty
,
International Advocacy
,
LGBTIQ+ Rights
Mechanism:
UN Human Rights Committee
Report Type:
List of Issues
The Advocates for Human Rights, together with the World Coalition Against the Death Penalty, submitted a joint stakeholder report addressing the death penalty in Nigeria to the Human Rights Committee for its 123rd session. The report was prepared with the assistance of the Legal Defense and Assistance Project (LEDAP) in Nigeria, and the Human Rights Law Services (HURILAWS).
Although the Human Rights Committee recommended the abolition of the death penalty, the Nigerian Government has increased the use of the death penalty in recent years. The government has also disregarded concerns of the Committee and of the National Study Group on the Death Penalty pursuant to Article 14 of the Covenant. The State Party has taken no action on the Study Group's 2004 recommendation to enact an official moratorium on the death penalty. Rather, since 2004, the federal government and state authorities have continued to expand the number of crimes that are eligible for the capital punishment, and courts throughout the country continue to hand down death sentences. The law also does not limit the death penalty for the most serious crimes, and in some cases the death penalty is mandatory.
In 12 states in Nigeria that apply Sharia law, some offenses may carry a mandatory death penalty. Some of these charges include rape, incest, the practice of some indigenous religions that may be considered juju or witchcraft, intentional killing during a robbery, robbery resulting in death, and homosexual sodomy.
The report also highlights that, although the Nigeria's federal Child Act prohibits sentencing any person under the age of 18 to capital punishment, the government allows the execution of juvenile offenders under certain circumstances. The act is enforceable only in the Federal Capital Territory of Abuja and in states that have explicitly enacted the Child Act.
In light of these findings, the stakeholder report suggested some questions for the Government of Nigeria, which include:
What steps will the Nigerian Government take to give effect to the 2004 recommendations of the National Study Group on the Death Penalty?
What measures is the Nigerian Government taking at the federal and state levels to ensure that the criminal justice system complies with Nigeria's obligations under Article 14 of the Covenant?
What measures is the Nigerian Government taking to ensure that the death penalty is available as a punishment only for the "most serious" crimes, as required under Article 6 of the Covenant?
Under what circumstances is a sentence of death ever mandatory?
Are courts ever prohibited from considering mitigating circumstances before determining the appropriate punishment for a capital offenses?