Rwanda - Human Rights Council - Civil and Political Rights - July 2020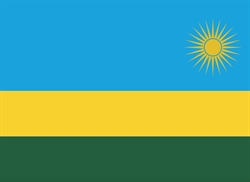 Date:
July 9, 2020
Document:
rwanda_upr_july_2020_draft.pdf (PDF 204.0 KB)
Country:
Rwanda 
Type:
Intl Mechanism Submission
Issues:
Detention
,
Expression and Opinion
,
International Advocacy
,
Religion, Thought, Conscience
,
Torture
Mechanism:
Universal Periodic Review
Report Type:
Stakeholder Report
On 9 July 2020, The Advocates for Human Rights submitted a stakeholder report for the 37th Session of the Working Group on the Universal Periodic Review on Rwanda's failure to comply with international human rights obligations.
Although the Constitution of Rwanda establishes a basis for human and democratic rights—including the right to vote and be elected, the right to freedom of thought, religion, worship, and the right to freedom of assembly—the Rwandan Government continues to engage in anti-democratic actions.
Corruption is widespread, torture carried out by government agents are commonly reported, and enforced disappearances continue. Additionally, Rwanda's ruling party has repeatedly engaged in intimidation and harassment against its political opponents. Supporters of any opposition candidate often experience arbitrary arrests and detention. While several clients of The Advocates have corroborated these claims of torture and reprisals, no client has mentioned any investigations into these incidents.
The authors of the report conclude with a list of recommendations. Some of these recommendations include:
Combat impunity by thoroughly and impartially investigating and prosecuting crimes committed by State actors, holding offenders accountable, and ensuring appropriate remedies for victims of such crimes.
Guarantee the right to freedom of assembly, association, and expression in conformity with the International Covenant on Civil and Political Rights.
Thoroughly and impartially investigate and prosecute crimes committed against political opposition members and their supporters, publish the results of these investigations and prosecutions, and ensure that offenders accountable.