South Sudan - Human Rights Council - Death Penalty - March 2016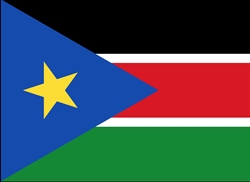 Date:
March 1, 2016
Document:
South Sudan - Human Rights Council - Death Penalty - March 2016 (PDF 138.5 KB)
Country:
South Sudan
Type:
Intl Mechanism Submission
Issues:
Death Penalty
,
International Advocacy
,
Legal Representation
Mechanism:
Universal Periodic Review
Report Type:
Stakeholder Report
The Advocates for Human Rights, in collaboration with The World Coalition Against the Death Penalty, submitted a joint stakeholder report on South Sudan's human rights obligations regarding the death penalty to the UN Human Rights Council for its November 2016 Universal Periodic Review of South Sudan.
South Sudan accepted a recommendation in 2011 to establish a moratorium on the use of the death penalty. This report documents South Sudan's continued use of the death penalty, despite such acceptance. Numerous human rights groups have reported multiple executions taking place since South Sudan's formation in 2011. At least five executions took place in 2012, and at least five in 2013. Civil society organizations report executions in 2014, 2015, and 2016 as well, but the exact number is not known.
This report also describes violations of due process and other rights in the South Sudanese legal system. Persons sentenced to death in often have no legal counsel or access to legal aid. Courts rarely appoint legal counsel.
The judicial system suffers from lack of capacity and inadequate resources. Due to this and a lack of human resources, sometimes courts do not hear the death penalty cases. Instead they are heard by traditional chiefs, even though this stretches beyond the jurisdiction of traditional courts in South Sudan.
Conditions on death row are inhumane and unhealthy, characterized by overcrowding, inadequate health care, and poor sanitation.
The joint stakeholders suggest the following recommendations in the report:
Institute and maintain a moratorium on all executions
Amend the South Sudanese Constitution and the South Sudan Penal Code Act to prohibit the death penalty
Provide access to qualified counsel in all capital cases
Enforce the limited jurisdiction of traditional courts to ensure traditional chiefs do not impose death sentences.