Return to summary
Tunisia - Committee Against Torture - Violence Against Women - April 2016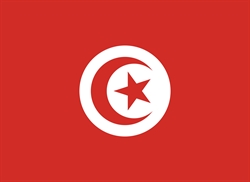 Date:
April 1, 2016
Document:
Tunisia - Committee Against Torture - Violence Against Women - April 2016 (PDF 357.4 KB)
Country:
Tunisia
Type:
Intl Mechanism Submission
Issues:
Gender-Based Violence
,
International Advocacy
,
Torture
,
Women's Rights
Mechanism:
UN Committee against Torture
Report Type:
Shadow/Parallel Report
Currently, no specific legislation addressing violence against women exists in Tunisia. Instead, violence against women is covered under the outdated, generally applicable provisions of the Penal Code, and rarely enforced in cases of violence against women such as domestic violence and rape. Yet in 2010, the Tunisian National Office of Family and Population (ONFP) conducted a nationwide survey that documented that violence against women is a widespread problem in Tunisia.
The high levels of violence are perpetuated due to the many cultural and social barriers women face in Tunisia, and when combined with a lack of trust and confidence in the criminal justice system the vast majority of crimes to go unreported.
This shadow report makes recommendations regarding implementing its new constitution and amending the penal and personal status codes, increase coordinated community response, and support public education and prevention of violence against women and domestic violence.