Togo - Committee Against Torture - Civil and Political Rights - January 2022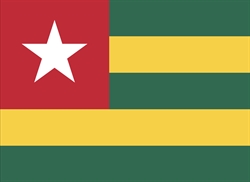 Date:
January 24, 2022
Document:
Togo CAT LOIPR (PDF 315.3 KB)
Country:
Togo
Type:
Intl Mechanism Submission
Issues:
Due Process and Fair Trial
,
Enforced Disappearance
,
Expression and Opinion
,
Extrajudicial Killing
,
Torture
Mechanism:
UN Committee against Torture
Report Type:
List of Issues Prior to Reporting
The Togolese Government frequently violates the fundamental legal safeguards of individuals participating in peaceful public demonstrations in Togo. The Government engages in arbitrary arrest and detention. Persons involved in demonstrations called for by the opposition parties have been subjected to excessive use of force, amounting to torture, and often resulting in death.
The Togolese Government uses the threat of detention to discourage persons from exercising their rights to peaceful assembly, opinion, and expression. The legal system and policies in Togo fail to provide individuals with adequate protection from politically motivated violence.
Members of the Togolese diaspora living in Minnesota, USA have participated in gathering information for this submission. Human rights organizations in Togo received firsthand information directly, as well as through media and other reports. Togolese human rights organizations The Ligue Togolaise des Droits de L'Homme (LTDH), affiliated with the International Federation for Human Rights, provided documentation of human rights abuses occurring during the period from August 1, 2018, to April 13, 2019. The Regroupement des Jeunes Africains pour la Démocratie et le Développement (REJADD) and the Réseau Africain pour les Initiatives de Droits de l'Homme et de Solidarité (RAIDHS) also provided information on repression of peaceful marches occurring between August 19, 2017 and January 20, 2018.