Malawi - Committee on the Elimination of Discrimination Against Women - Death Penalty - January 2022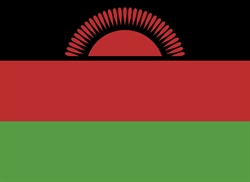 Date:
January 31, 2022
Document:
Malawi CEDAW Death Penalty (PDF 311.4 KB)
Country:
Malawi
Type:
Intl Mechanism Submission
Issues:
Death Penalty
,
Women's Rights
Mechanism:
UN Committee on the Elimination of Discrimination against Women
Report Type:
List of Issues
Detention conditions for women in Malawi are crowded, and women in prisons are not given adequate food and nutrition. Specifically, many prisons only serve people with one meal a day, often consisting of a maize meal (nsima) and peas or beans. Overcrowded conditions are a particular concern during the COVID-19 pandemic, when risk of transmission of the disease is high. Prison conditions in Malawi amount to inhuman and degrading treatment.
Women in death penalty proceedings in Malawi lack access to qualified legal representation. Defense advocates in Malawi who are assigned to capital cases often lack relevant experience. In at least one case, a lawyer failed to raise the complete defense of self-defense in representing a woman who killed her husband as a result of a long history of domestic abuse. Had the defense been raised, it is possible that the woman would not have been sentenced to death. Moreover, women from poor and marginalized communities are disproportionately affected by the death penalty because when they are accused of crimes, they are often unable to understand the charges against them because they are illiterate and cannot read the complaint against them. They are also unable to retain private counsel.
Women who face extensive gender-based violence are disproportionately affected by the death penalty in Malawi, including those who seek to protect themselves against their abusers. Long histories of gender-based violence can result in complex trauma and can exacerbate psycho-social or intellectual disabilities, yet sentencing courts fail to take these nefarious effects into account as factors in mitigation of a death sentence.