Belarus - Committee on the Elimination of Discrimination Against Women (LOIPR) - Domestic Violence and Human Rights Defenders - January 2022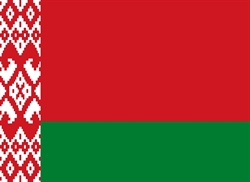 Date:
January 31, 2022
Document:
Belarus CEDAW LOIPR (PDF 285.6 KB)
Country:
Belarus
Type:
Intl Mechanism Submission
Issues:
Gender-Based Violence
,
Human Rights Defenders
Mechanism:
UN Committee on the Elimination of Discrimination against Women
Report Type:
List of Issues Prior to Reporting
In the aftermath of the August 2020 elections, the Belarusian Government has responded to protests, including women-led protests, with excessive use of force and arbitrary detention. Space for civil society has significantly shrunk since 2020. Government forces forcibly liquidated, threatened, and surveyed women's rights organizations throughout 2021, forcing many human rights defenders to flee or stop their work. The government also arrested several members of civil society. These reprisals against women human rights defenders leave victims of domestic violence without access to victim-centered services.
Domestic violence legislation does not adequately protect victims. Although a draft law to specifically criminalize domestic violence was proposed, President Lukashenko vetoed it in 2018 and has not addressed it since. Reporting of domestic violence is low; many women fear losing custody of their child under Belarus's child protection law. This fear is further augmented by the government's use of this law to target women political activists, either actual or perceived, by threatening to remove their children because they are viewed as government dissenters.
The Advocates for Human Rights has received information on civil society, gender-based violence against women, and domestic violence directly from human rights defenders in Belarus. Credible information from secondary sources supplements their first-hand accounts. This stakeholder report addresses Belarus's failure to comply with its international human rights obligations and suggests questions to address and improve the human rights situation in Belarus.