Iran - Human Rights Council - Death Penalty - October 2014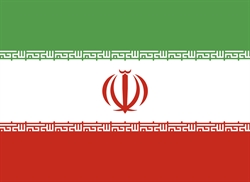 Date:
October 1, 2014
Document:
Iran - Human Rights Council - Death Penalty - October 2014 (PDF 388.3 KB)
Country:
Iran (Islamic Republic of)
Type:
Intl Mechanism Submission
Issues:
Children's Rights
,
Death Penalty
,
Due Process and Fair Trial
,
International Advocacy
,
Legal Representation
,
Torture
Mechanism:
Universal Periodic Review
Report Type:
Stakeholder Report
The Advocates for Human Rights—in collaboration with the Abdorrahman Boroumand Foundation, Iran Human Rights, the Association for Human Rights in Kurdistan of Iran-Geneva, and the World Coalition Against the Death Penalty—submitted a joint stakeholder report to the UN Human Rights Council for its October-November 2014 Universal Periodic Review of the Islamic Republic of Iran. This submission describes Iran's international human rights obligations with regard to its use of the death penalty.
Iran is one of only 58 countries in the world that retains the use of the death penalty for ordinary crimes. The number of crimes carrying the possibility of execution in Iran is among the highest in the world, including about 80 discrete offenses, such as sodomy, adultery, possessing or selling illicit drugs, theft, and fraud. This unique classification of ordinary crimes as capital crimes is deeply concerning. Equally troubling is the fact that the number of executions in Iran has been increasing in recent years. (Exact figures are difficult to determine given the intense secrecy and persistent under-reporting exhibited by the government.)
While the new Iranian Penal Code (2013) reduces the number of crimes for which juveniles can be executed, it does not eliminate altogether the death penalty for juvenile offenders. Additionally, it retains the death penalty for nearly all other formerly death-eligible offenses. Moreover, it gives judges the authority to order death in additional cases based on Sharia law.
This submission concludes that numerous facets in the administration of the death penalty in Iran constitute cruel, inhumane, and/or degrading treatment and violate the right to life, due process, equal protection, and other human rights. This report recommends that steps be taken to alleviate such conditions, including:
Reducing the maximum possible sentence from death to one that is fair, proportionate, and respects international human rights standards;
Imposing a moratorium on all death sentences and executions; and
Ensuring access to counsel throughout the judicial process among other recommendations.