Cameroon - Committee to Eliminate Racial Discrimination - Death Penalty - March 2020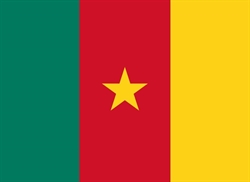 Date:
March 21, 2022
Document:
Cameroon CERD Death Penalty.pdf (PDF 1.9 MB)
Country:
Cameroon
Type:
Intl Mechanism Submission
Issues:
Death Penalty
Mechanism:
UN Committee on the Elimination of Racial Discrimination
Report Type:
Shadow/Parallel Report
This report addresses Cameroon's compliance with human rights obligations under the Convention on the Elimination of All Forms of Racial Discrimination, particularly with respect to the imposition of the death penalty against Anglophone Cameroonians.

By way of background, the Anglophone crisis in Cameroon began in 2016 as peaceful protests by lawyers and teachers demanding linguistic reforms but rapidly escalated into a war of secession that has killed thousands of people and displaced over one million.
The Cameroonian Criminal Code adopted in 2016 allows for the death penalty, including for vaguely defined terrorism-related offences. In this regard, the Anti-Terrorism Law of 2014 has been used to prosecute Anglophone human rights activists before military courts for acts of terrorism, secession, rebellion, and spreading false news, with the death penalty as a potential sentence in such cases.

While Cameroon ratified the International Covenant on Civil and Political Rights (ICCPR) in 1984, it has yet to ratify its Second Optional Protocol aiming at the abolition of the death penalty (ICCPR-OP2). Although no execution has taken place in Cameroon since 1997, civil society organizations estimate that 220 people currently are under sentence of death in Cameroon.

As discussed below, Cameroon fails to uphold its obligations under the International Convention on the Elimination of All Forms of Racial Discrimination because its domestic law and institutional and political framework do not sufficiently protect Anglophones facing the death penalty.