Cameroon - Committee to Eliminate Racial Discrimination - Death Penalty - March 2020 - version française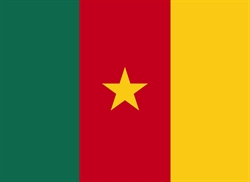 Date:
March 21, 2022
Document:
Rapport Cameroun CERD.pdf (PDF 1.9 MB)
Country:
Cameroon
Type:
Intl Mechanism Submission
Issues:
Death Penalty
Mechanism:
UN Committee on the Elimination of Racial Discrimination
Report Type:
Stakeholder Report
Ce rapport traite du respect par le Cameroun de ses obligations en matière de droits humains au titre de la Convention sur l'élimination de toutes les formes de discrimination raciale, notamment en ce qui concerne l'imposition de la peine de mort aux Camerounais anglophones.
Pour rappel, la crise anglophone au Cameroun a commencé en 2016 par des manifestations pacifiques d'avocats et d'enseignants réclamant des réformes linguistiques, mais s'est rapidement transformée en une guerre de sécession qui a fait des milliers de morts et déplacé plus d'un million de personnes.

Le Code pénal camerounais adopté en 2016 autorise la peine de mort, y compris pour des infractions liées au terrorisme vaguement définies. À cet égard, la loi antiterroriste de 2014 a été utilisée pour poursuivre des militants anglophones des droits humains devant des tribunaux militaires pour des actes de terrorisme, de sécession, de rébellion et de diffusion de fausses nouvelles, la peine de mort étant une sentence potentielle dans ces cas.

Si le Cameroun a ratifié le Pacte international relatif aux droits civils et politiques (PIDCP) en 1984, il n'a pas encore ratifié son deuxième protocole facultatif visant à abolir la peine de mort (PIDCP-OP2). Bien qu'aucune exécution n'ait eu lieu au Cameroun depuis 1997, les organisations de la société civile estiment que 220 personnes sont actuellement condamnées à mort au Cameroun.

Comme nous le verrons plus loin, le Cameroun ne respecte pas ses obligations au titre de la Convention internationale sur l'élimination de toutes les formes de discrimination raciale car son droit interne et son cadre institutionnel et politique ne protègent pas suffisamment les anglophones risquant la peine de mort.
See the English version here.