Return to summary
Tunisia - Universal Periodic Review - Gender-Based Violence - March 2022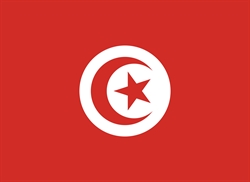 Date:
March 31, 2022
Document:
AHR MRA Tunisia UPR.pdf (PDF 492.0 KB)
Country:
Tunisia
Type:
Intl Mechanism Submission
Issues:
Gender-Based Violence
,
Women's Rights
Mechanism:
Universal Periodic Review
Report Type:
Stakeholder Report
The Advocates for Human Rights, together with the MRA Mobilising for Rights Associates, submitted a joint stakeholder report for the 41st session of the Working Group on the Universal Periodic Review in November 2022.

During its 2017 Universal Periodic Review, Tunisia supported 71 recommendations on women's rights, notably pertaining to equality and non-discrimination, domestic violence, and the prohibition of slavery and trafficking. Nevertheless, violence against women in Tunisia remains widespread and systemic, with high rates of both domestic violence and violence against women in public places. The Act on Violence Against women includes reform to key articles of the Penal Code but the application of the new law to situations of domestic violence remains limited both by the language of the law and in its implementation. Due to both legal and societal pressures, women often do not report sexual violence. Further, sexual relationships between unmarried persons remain illegal in Tunisia, creating barriers for women reporting violence committed in non-marital intimate relationships. While violence against women has increased with the onset of the COVID-19 pandemic, remedies available to victims under new legislation are insufficient to protect them from further harm. Sexual harassment and human trafficking also remain significant problems in Tunisia.
The authors of the report suggest the following recommendations for the Government of Tunisia:
Provide adequate funding for specialized units of the National Security, the domestic violence telephone hotline, counselling services for victims, and shelters provided for in the legislation.

Amend the Penal Code and Civil Status Code provisions in order to abolish in both law and practice criminal prosecutions for consensual sexual relations outside of marriage.
Support comprehensive prevention programs and educational programs in schools and other community organizations to change the public attitude toward domestic violence.

Provide NGOs with sufficient and regular funding to carry out their work on domestic violence, including education, legal assistance, and shelters.