Return to summary
Uganda - Human Rights Committee - LGBTI rights - May 2022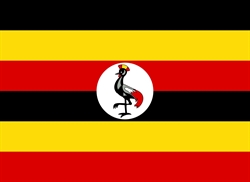 Date:
May 2, 2022
Document:
Uganda CCPR LGBTI Website.pdf (PDF 301.2 KB)
Country:
Uganda
Type:
Intl Mechanism Submission
Issues:
LGBTIQ+ Rights
Mechanism:
UN Human Rights Committee
Report Type:
List of Issues
The Advocates for Human Rights submitted a suggested List of Issues Report on LGBTIQ+ Rights in Uganda for the 135th Session of the Human Rights Committee (Pre-Sessional Working Group).

Actual or perceived LGBTIQ+ individuals in Uganda live in a hostile, and sometimes deadly, environment, facing constant threats of physical and emotional violence, persecution, and discrimination from Ugandan officials, police, and private individuals. Ugandan authorities arbitrarily arrest, detain, and use excessive force against political opponents, including LGBTIQ+ individuals. This threatens the freedom of association and expression of political opponents. This report includes direct information from The Advocates' Ugandan asylum clients, including in-depth interviews with a client who identifies as a member of the LGBTI community, and from secondary sources. All client information is used with permission.
The Advocates recommends that the Committee pose the following questions to Uganda:
• What steps has the State Party taken toward carrying out prompt, impartial, effective, and transparent investigations of the deaths of opposition leaders, and ensuring effective prosecutions of those allegedly responsible?
• What measures are in place to ensure that victims of human rights abuses at the hands of law enforcement have adequate access to justice?
• What steps has the State Party taken toward repealing all sections of the Sexual Offenses Bill, 2019 that criminalize or increase punishments for same-sex relations between consenting adults, impose reporting obligations on family members' of LGBTI individuals, or allow for prosecution of LGBTI Ugandans participating in consensual same-sex relations outside of Uganda?
• What steps has the State Party taken to prevent physical and sexual violence against LGBTI persons in detention? What steps has the State Party taken to investigate these incidents?
• What steps, if any, has the State Party taken to improve the public's opinion of the LGBTI community with the goal of preventing discrimination and harassment of and violence towards LGBTI individuals and safeguarding their freedom of expression and opinion?