Turkey - Committee on the Elimination of All Forms of Discrimination Against Women - Violence Against Women - May 2022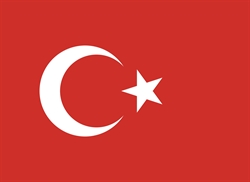 Date:
May 16, 2022
Document:
FINAL Turkey CEDAW Alternative Report DV Femicide.pdf (PDF 336.7 KB)
Country:
Turkey
Type:
Intl Mechanism Submission
Issues:
Gender-Based Violence
,
Human Rights Defenders
,
Women's Rights
Mechanism:
UN Committee on the Elimination of Discrimination against Women
Report Type:
Shadow/Parallel Report
The Advocates for Human Rights submitted an alternative report on Domestic Violence and Femicide in Turkey for the 82nd Session of the Committee on the Elimination of Discrimination Against Women.
Violence against women remains a major issue in Turkey. The Turkish government has withdrawn from the Council of Europe Convention on Preventing and Combating Violence against Women and Domestic Violence (Istanbul Convention) and replaced it with Law No. 6284, an act which integrates the requirements of the Istanbul Convention into Turkish law. Nevertheless, rates of femicide have been increasing significantly in the absence of adequate social and legal protections for women. It is reported that three Turkish women are killed each day by intimate partners or vigilante groups. Women's organizations have been subjected to legal harassment, and their platforms have been deliberately excluded from Turkey's mainstream media outlets. The Advocates for Human Rights has received direct information from Turkish partners that confirm that Turkey is not fulfilling its obligations under the Convention on the Elimination of All Forms of Discrimination Against Women (CEDAW).
The authors of report suggest the following recommendations for the government of Turkey:
• Repeal the executive order to withdraw from the Istanbul Convention and uphold obligations to combat and prevent domestic violence.
• Conduct training with law enforcement on the importance of treating domestic violence cases through the lens of the dynamics of power and control.
• Publish statistics on the number of femicides per year, in consultation with women's NGOs, including forced suicides.
• Amend legislation to make crimes in the name of "honor" a specific aggravating factor separate from crimes committed in the name of custom for any offense.
• Immediately withdraw all legislation currently being considered in Parliament to legalize impunity for perpetrators of rape who marry their victim.
• Implement concrete measures to prevent child and forced marriage.