Japan - Human Rights Committee - Prison Conditions and Death Penalty - July 2014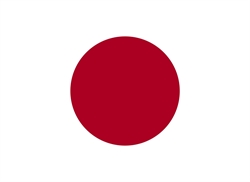 Date:
July 1, 2014
Document:
Japan - Human Rights Committee - Prison Conditions and Death Penalty - July 2014 (PDF 647.5 KB)
Country:
Japan
Type:
Intl Mechanism Submission
Issues:
Death Penalty
,
Detention
,
International Advocacy
,
Torture
Mechanism:
UN Human Rights Committee
The Advocates for Human Rights, the Center for Prisoners' Rights Japan, the International Federation for Human Rights, and the World Coalition against the Death Penalty submitted a report to the Human Rights Committee in preparation for its 111th session, at which it will review Japan's 6th periodic report.
This report examines prison conditions and the imposition of the death penalty in Japan in light of international human rights standards. Regarding prison conditions, this report covers:
Life imprisonment and parole;
Solitary confinement;
Disciplinary measures and punishment;
Health, sanitation, and medical treatment in prisons; and
Grievance mechanisms.
Regarding the death penalty, this report covers:
Quantitative data about imposition of the death penalty;
Lack of a mandatory appeal system;
Lay judge trials;
Prisoners with mental disorders;
Japan's "peace of mind" principle; and
Restrictions on death row inmates' communication with the outside world.
The number of imprisoned "lifers" is steadily growing in Japan. Even prisoners released on parole usually serve more than 30 years in prison before being released. Consequently, for an increasing number of prisoners, a life sentence in Japan means actual imprisonment for life. Although the number of prisoners who are completely isolated from other inmates has decreased, many prisoners not meeting the criteria for isolation are placed in quite similar conditions by being classified into "Security Category 4."
In addition, Japanese law does not clarify which conduct should be subject to disciplinary measures in prison. Thus, measures imposed are solely dependent on the prison governor's discretion. Despite the entry into force in 2007 of the Act on Penal Detention Facilities and Treatment of Inmates and Detainees, problems with health, sanitation, and medical treatment in prisons remain.
Since December 26, 2012, current Justice Minister Sadakazu Tanigaki has ordered executions of eight inmates. It is anticipated other executions might take place in the near future. Additionally, Japan has not adopted a mandatory system of appeals of death sentences. Lay judges are now involved with imposing sentences, but Japanese law does not require a unanimous verdict to impose the death penalty. Under this system, prosecutors have sought death sentences for 28 defendants. As of May 10, 2014, 21 out of 28 defendants have been sentenced to death in trials including lay judges. Japan also fails to take measures to prevent the execution of persons with mental disorders. Also, once on death row, inmates, as a rule, are held in isolation and subjected to other degrading treatment.