Maldives - Committee Against Torture (LOIPR) - Death Penalty - June 2022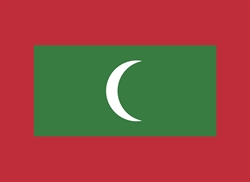 Date:
June 13, 2022
Document:
Maldives CAT LOIPR TAHR WCADP MDN.pdf (PDF 1.4 MB)
Country:
Maldives
Type:
Intl Mechanism Submission
Issues:
Death Penalty
Mechanism:
UN Committee against Torture
Report Type:
List of Issues
This report addresses the Maldives' compliance with its human rights obligations with respect to the death penalty. Despite its long-standing, de facto moratorium on executions, the Maldives sentenced two people to death in 2019, after sentencing no one to death in 2018.[1] At the end of 2019, there were 19 people on death row in the Maldives - three of whom had exhausted their appeals and five of whom were juveniles when the crime was committed.[2] The Maldives sentenced another individual to death in 2022, which represented the first time the country sentenced a foreign national to death.[3] The continued use of the death penalty in sentencing is particularly concerning given evidence of due process violations, including the use of torture to obtain confessions, the lack of effective and accessible complaint mechanisms for detained individuals, the lack of an independent judiciary, and the use of the death penalty as a sentence for crimes committed by juveniles.
---
[1] Amnesty International,Death Sentences and Executions 2019, ACT 50/1846/2020, 2020, also available online at https://www.amnesty.org/download/Documents/ACT5018472020ENGLISH.PDF.
[3]Bangladeshi national sentenced to death for murdering Maldivian businessman,The Edition (28 February 2022), available at: https://edition.mv/news/24033.