Return to summary
Liberia - Human Rights Council - Pretrial Detention - September 2014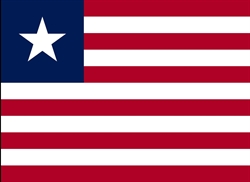 Date:
September 1, 2014
Document:
Liberia - Human Rights Council - Pretrial Detention - September 2014 (PDF 293.9 KB)
Country:
Liberia
Type:
Intl Mechanism Submission
Issues:
Detention
,
Due Process and Fair Trial
,
International Advocacy
,
Legal Representation
Mechanism:
Universal Periodic Review
Report Type:
Stakeholder Report
Stakeholder Submission to the United Nations Universal Periodic Review
22nd Session of the Working Group on the UPR, Human Rights Council (April - May 2015)

Partners: The Liberia Law Society and the Liberia Prison Watch, Inc.
The Advocates for Human Rights, the Liberia Law Society, Inc. (LLS) and the Liberia Prison Watch, Inc. (LIPWA) submitted a joint stakeholder report to the U.N. Human Rights Council for Liberia's second Universal Periodic Review.
Pretrial detention in Liberia remains a problem that is devastating in scope. An estimated 83 percent of all detainees in Liberia are in pretrial detention. Pretrial detainees can spend up to four years in prison awaiting trial; some detainees spend more time waiting trial than the maximum sentence for their alleged crimes. The problem of prolonged pretrial detention in Liberia is magnified by conditions of detention in overcrowded, dark, and unsanitary prisons that violate basic human rights.
During the 2010 Universal Periodic Review, Liberia accepted numerous recommendations related to lengthy pretrial detention. Yet, the nation has taken disappointingly little action on the issue. As many detainees remain unjustly detained without trial, in violation of express Liberian law and Liberia's international obligations, while the "fast track" court system developed in response to the problem has failed due to lack of funding.
To address the serious violations of human rights resulting from prolonged pretrial detention, The Advocates, LLS, and LIPWA recommend that Liberia:
Identify and immediately release detainees who have either been detained longer than the maximum sentence allowed for the crime for which they have been charged or have been detained without trial for more than two terms of court in violation of Liberian statutory law;
Enforce the Liberian Constitution's guarantee of the right to bail for detainees accused of all but the most serious crimes;
Enforce the provisions of the Liberian Criminal Code allowing convicts who have made progress toward reform to obtain parole;
Fully re-institute and expand the "fast track" court system permitting detainees to submit their cases to magistrate judges;
Ensure that adequate records are kept regarding each detainee;
Provide adequate funding for court personnel and basic infrastructure improvements to the court system;
Create and fund a national legal aid system, potentially including paralegal programs, to provide detainees who lack financial resources with access to independent legal advice and representation; and
Educate judges, police, prosecutors, and detainees about detainees' rights under the Liberian Constitution and Liberian statutory law.