Sri Lanka - Convention on the Elimination of All Forms of Discrimination Against Women - List of Issues: Death Penalty - January 2023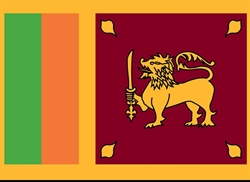 Date:
January 30, 2023
Document:
Sri Lanka CEDAW DP FINAL.pdf (PDF 326.6 KB)
Country:
Sri Lanka
Type:
Intl Mechanism Submission
Issues:
Death Penalty
,
International Advocacy
,
Women's Rights
Mechanism:
UN Committee on the Elimination of Discrimination against Women
Report Type:
List of Issues
Sri Lanka acknowledges itself as a de facto abolitionist state, and it carried out its last execution in 1976. Despite the country's de facto abolition status, Sri Lankan courts continue to sentence people to death; the moratorium is in effect only by virtue of the President's occasional initiatives to commute death sentences. Moreover, the country has expanded the applicability of the death penalty to additional offenses not limited to the most serious crimes, such as drug-related offenses.

In Sri Lanka, there were at least twelve women under sentence of death as of November 2022. Between 2017 and 2021,Sri Lankan courts sentenced twenty-five women to death. In Sri Lanka, women on death row are at risk of gender-based violence. Female prisoners live in tiny cells, with thin mats to sleep on, no access to hygiene products, no ventilation, and extremely limited visitation. Women held in detention are able to obtain access to sanitary napkins only by doing washing or other work inside the prison.