Uganda - Human Rights Committee - LGBTIQ+ Rights - May 2023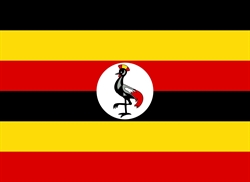 Date:
May 29, 2023
Document:
TAHR CCPR Uganda LGBTIQ Final.pdf (PDF 320.4 KB)
Country:
Uganda
Type:
Intl Mechanism Submission
Issues:
Death Penalty
Mechanism:
UN Human Rights Committee
Report Type:
Shadow/Parallel Report
This report addresses Uganda's compliance with its human rights obligations with regard to the rights of lesbian, gay, bisexual, transgender, intersex, queer, and other sexual and gender minorities (LGBTIQ+) individuals.

Actual or perceived LGBTIQ+ individuals in Uganda live in a hostile, and sometimes deadly, environment, facing constant threats of physical and emotional violence, persecution, and discrimination from Ugandan officials, police, and private individuals.

The Government of Uganda systematically fails to prevent human rights violations against individuals based on their real or perceived sexual orientation, gender identity, gender expression, and/or sex characteristics (SOGIESC). The criminalization of consensual same-sex sexual relations between adults leaves them at serious risk of harm. Further, Uganda is one of the few countries that criminalizes consensual same-sex sexual relations between both women and men. LGBTIQ+ persons in Uganda report experiencing discrimination, violence, lack of protection by law enforcement and government officials, and limited access to public services.

This report provides an overview of human rights developments related to sexual orientation, gender identity, gender expression, and sex characteristics since the Committee prepared Uganda's List of Issues in 2022. We previously submitted a Suggested List of Issues[1] on May 2, 2022, that addressed SOGIESC issues prior to 2022.

Information for this report includes direct information from The Advocates' Ugandan LGBTIQ+ asylum clients and from individual LGBTIQ+ persons in Uganda. All first-hand information is used with permission. This report also includes information provided by NGOs in Uganda that work on LGBTIQ+ issues.
---
[1] The Advocates for Human Rights,Uganda's Compliance with the International Covenant on Civil and Political Rights: Suggested List of Issues Relating to LGBTI Rights, (Minneapolis: The Advocates for Human rights, May 2022). https://www.theadvocatesforhumanrights.org/Publications/A/Index?id=556.