Nigeria - Universal Periodic Review - Death Penalty - July 2023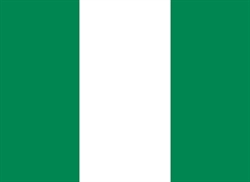 Date:
July 18, 2023
Document:
AHR WCADP ASF Nigeria UPR Final.pdf (PDF 315.7 KB)
Country:
Nigeria
Type:
Intl Mechanism Submission
Issues:
Death Penalty
Mechanism:
Universal Periodic Review
Report Type:
Stakeholder Report
Nigeria has not had an execution since 2016,yetNigeriancourtscontinue to sentence people to death. Nigeria's Criminal Code does not limit the death penalty to the "most serious" crimes - those crimes in which a person intended to kill and did in fact kill - and the death penalty is an available sentence for those individuals who commit nonlethal crimes. For several of these crimes, the death penalty is mandatory.
This report examines the current state of the death penalty in Nigeria and provides recommendations to address death penalty issues in Nigeria, including that (1) Nigeria should abolish the death penalty and replace it with a fair and proportionate sentence in line with international human rights standards; (2) until complete abolition, Nigeria should impose a formal moratorium on the death penalty and should otherwise limit the death penalty to lethal crimes in which the defendant had the intent to kill, and; (3) Nigeria should continue reforming various aspects of its legal and institutional frameworks to improve the criminal justice system.