Return to summary
Morocco - Committee on the Rights of the Child LOI - Child Domestic Workers - December 2013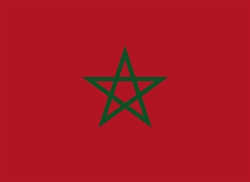 Date:
December 2, 2013
Document:
Morocco - Committee on the Rights of the Child LOI - Child Domestic Workers - December 2013 (PDF 349.7 KB)
Country:
Morocco
Type:
Intl Mechanism Submission
Issues:
Children's Rights
,
International Advocacy
,
Women's Rights
,
Workers' Rights
Mechanism:
UN Committee on the Rights of the Child
Report Type:
List of Issues
Partner: Association INSAF (Aidons les femmes et les enfants en détresse à se reconstruire un avenir)
In 2013, INSAF estimated that as many as 80,000 girls under the age of 15 are exploited as petite bonnes in private homes in Morocco and that 60 percent of the families employing them are aware of the illegality of child domestic labor.
While the Moroccan government has made commendable efforts to reduce child labor, thousands of young girls continue to suffer as petites bonnes. According to INSAF and others working to help petites bonnes in Morocco, part of the problem relates to gaps in and difficulties with implementation of Moroccan laws. While Moroccan law prohibits employment of children under the age of 15, Morocco's Labor Code does not apply to domestic work. Therefore, the Labor Codes' protections for workers regarding hours worked (44 hours per week) and pay (2,333 dirhams or approximately $261 per month) do not apply. Human Rights Watch has documented that petites bonnes work long hours, often seven days a week. They earn an average of 545 dirhams (approximately $61) per month, but some earn as little as 100 dirhands (approximately $11).
The Advocates identified questions the Committee should pose during its review of Morocco's compliance with its obligations under the Convention on the Rights of the Child to emphasize the ways in which Morocco should better protect the rights of children.