The Advocates Celebrates International Women's Day
March 8, 2022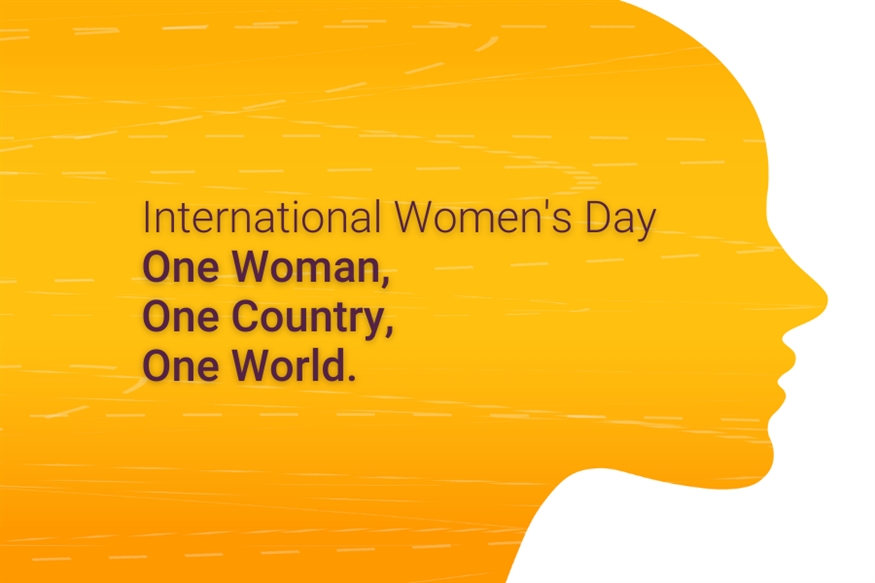 For purposes of this blog publication, footnotes were redacted. To see the full version with footnotes, click here.

On March 8, 2022, International Women's Day will be observed for the 111th year. Officially held for the first time by the United Nations (UN) in 1975, this annual day of protest, celebration, and remembrance has its origins decades prior. According to the BBC, activist Clara Zetkin put forth her idea of an international day for women at the 1910 International Conference of Working Women, gaining unanimous approval from the 100 women present. Inspired by the United States' National Women's Day instituted in the aftermath of a 1908 New York march by women demanding better working conditions and voting rights, Zetkin's International Women's Day was celebrated halfway across the world in four European countries in 1911, years before its official recognition by the UN. Though it was not originally assigned a date, March 8th was later chosen in honor of the Russian women factory workers who led a strike demanding the end of both WWI and the czar's regime in 1917. While the day is rooted firmly in protest, its meaning has continually evolved and expanded. From the Italian tradition of gifting yellow mimosa flowers, symbolic of "sensitivity, strength and sensibility," to the 2021 Mexican memorial for victims of femicides, this day is one of profound and necessary duality, with communities simultaneously taking pride in all that has been achieved while remembering the impacts of systemic gender inequity on women across the world.

Though International Women's Day has maintained this character of both joyous celebration and powerful activism throughout the last century, every year since 1996 a different theme has been chosen to recognize gender disparities faced under myriad circumstances as well as to shed light on the countless areas in which critical progress is being made by and for women and girls. The 2022 International Women's Day theme is "Gender equality today for a sustainable tomorrow," chosen to reflect both the disproportionate gendered impact of climate change and the critical role women and girls play in the movement to develop, promote, and institute sustainable practices for environmental protection. A 2016 review of climate change research found that sociocultural and socioeconomic disparities not only inhibit women from being able to adapt to climate change but also place them at greater risk of facing adverse health impacts of changing environments and natural disasters, such as through exposure to certain vector-borne infectious diseases or negative mental and reproductive health outcomes. At the forefront of these challenges, women continue to work toward climate change adaptation measures for their families while developing and advocating for sustainability practices via fields such as natural resource management and policy work.
In addition to this year's focus on the impacts of climate change and the contributions of women and girls, it is vital that we remember the women of Ukraine as they face displacement, the possibility of gender-based violence, and countless other violations of their human rights during the ongoing invasion by Russian military forces. As documented in The Advocates for Human Rights' A House with Two Rooms: Final Report of the Truth and Reconciliation Commission of Liberia Diaspora Project, women are disproportionately and uniquely impacted in times of conflict, from acts of sexual violence to high levels of long-term displacement. However, women's contributions to resistance against all forms of oppression must also be acknowledged; in one role, women comprise approximately 15% of the Ukrainian armed forces, with many more volunteering to take up arms during the current invasion, demonstrating collective and individual courage and resilience. We stand in solidarity with the women of Ukraine and all the women around the world as they fight for dignity and equal rights in all arenas of their lives.


International Women's Day is representative of the charge women and girls have led to overcome barriers and secure brighter futures, and it is a celebration of existing commitments to change that has the power to spark new ones. It is both a day of remembrance and a reminder of the importance of unity amongst advocates for women's rights as we strive to realize the goal of a more equitable, just world for current and future generations. We look forward to celebrating our collective progress while reaffirming our commitment to women, girls, and a sustainable future on International Women's Day 2022.

Please join us tonight, March 8, for our International Women's Day virtual fundraiser and celebration. You'll learn how The Advocates works on multiple levels to advance women's human rights: We secure asylum for women fleeing domestic abuse. We hold countries accountable for protecting women from violence. We empower women's rights defenders to change the world for good. Register here.

Amrit Sandhu, Intern at The Advocates for Human Rights and Undergraduate B.A. Student at the University of Minnesota

Document:
International Women