Return to summary
August 2022 Newswire: The Act Now! Campaign for Human Rights, The Afghan Adjustment Act & More!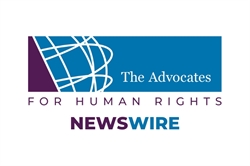 Date:
August 11, 2022
Type:
Post
These headline stories have been taken from the August 2022 edition of the Newswire. The Newswire is our monthly newsletter that features updates, stories, and upcoming events from The Advocates. You can subscribe to the expanded version by clicking here.
The Act Now! Campaign is a special initiative that allows The Advocates to expand our vital work and respond to urgent needs in our community. Recent events have shown that we cannot take any of our fundamental human rights for granted, not here in the United States nor around the world. Act Now! The Campaign for Human Rights has an ambitious goal of raising $3.5 million. We are thrilled to report that we have already made significant progress towards this goal. Will you help us reach it? Your gift of any size will make a difference in the lives of immigrants, human rights defenders, and survivors of domestic violence. All donations received by August 31 will be matched!
It's Time to Pass the Afghan Adjustment Act.
The Advocates for Human Rights welcomes the introduction of S.4787, the Afghan Adjustment Act. The legislation would create a way for many Afghans now in the United States to apply for permanent resident status. Most of the approximately 76,000 people who arrived in the wake of the U.S. withdrawal from Afghanistan were "paroled" into the country for two years with no clear way to remain in the country permanently. To learn more about the AAA and take action, click the link below:
We currently still need volunteer attorneys to help represent these refugees in the asylum process. To learn more and get involved, click the link below:

Volunteer >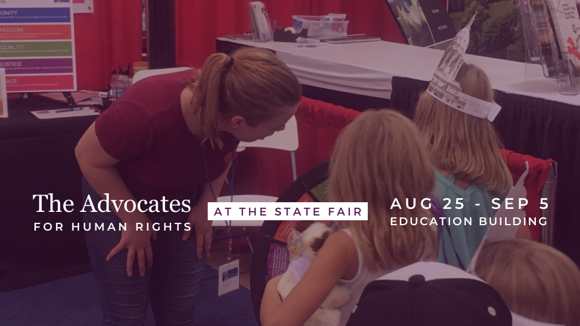 Join us as we bring human rights to the Minnesota State Fair!
Each year, The Advocates engages thousands of Minnesotans at our booth in the Education Building.
Volunteers are needed to fill 4 hours shifts, 9am-9pm, every day of the fair.
To learn more about volunteering and to sign up for shifts, click the button below.