Human Rights Explained: Immigration Court & the Court Observation Project
November 10, 2022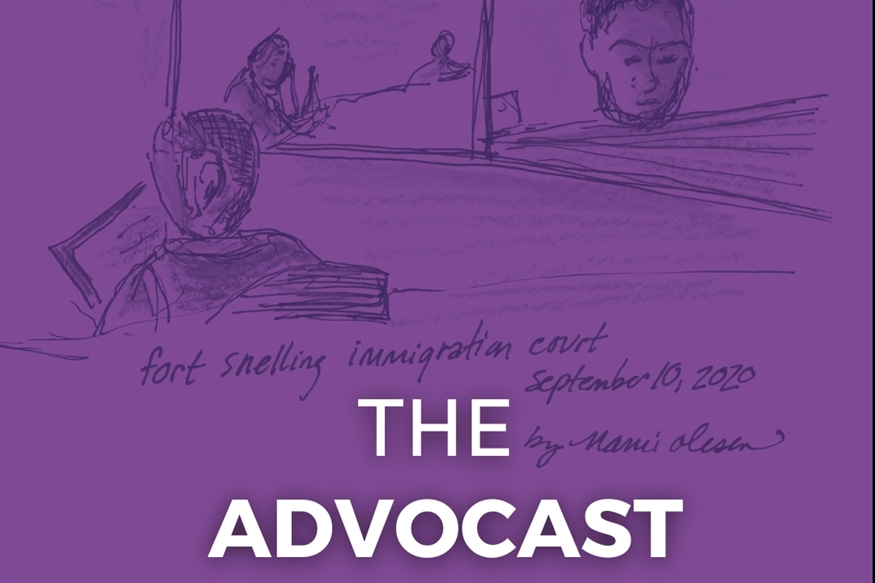 Episode 13 of The Advocast is here!
In this episode, we talk to Amy Lange about the Immigration Court Observation Project.
The Immigration Court Observation Project draws on the international human rights practice of trial monitoring to identify, bring visibility to, and end systemic human rights violations arising in the context of civil immigration enforcement.
The project brings observers from the public into the Fort Snelling Immigration Court in Minnesota to observe and document immigration hearings. The project launched in 2017 to monitor hearings of people facing deportation while held in Immigration and Customs Enforcement (ICE) detention. Today, volunteers observe hearings on the detained, non-detained, and dedicated families and children dockets.
For more information on the Court Observation Project, click here.
Edited by Peter Olson
The Advocast is presented and produced by The Advocates for Human Rights