Human Rights Day 2022 - We can all be Advocates!
December 10, 2022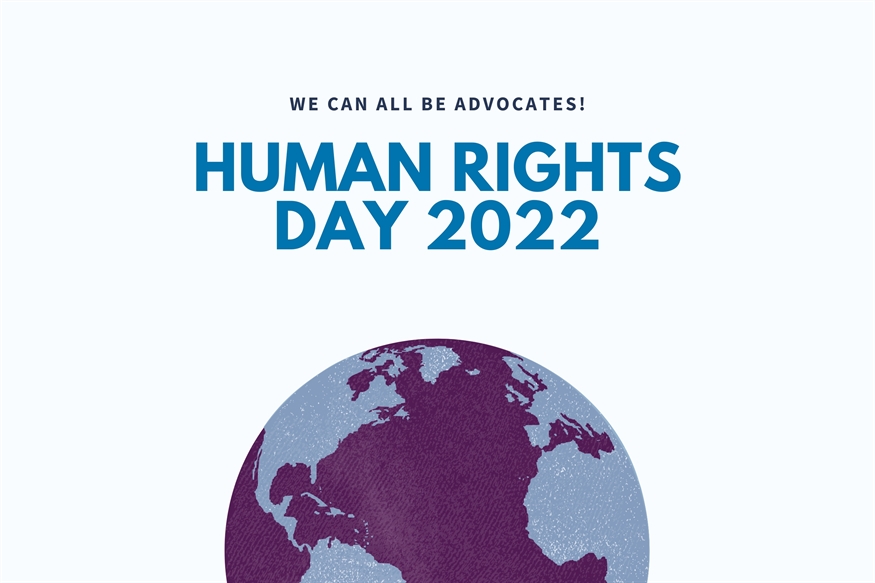 On December 10, 1948, the United Nations General Assembly adopted the Universal Declaration of Human Rights (UDHR), the first formal, international declaration outlining the specific, "basic civil, political, economic, social and cultural rights that all human beings should enjoy." As one of the most frequently cited and translated documents in the world, the UDHR is a cornerstone for human rights advocacy globally.

The slogan for this year's Human Rights Day is "dignity, freedom, and justice for all." Here, at The Advocates, we seek to promote these principles through local, national, and international advocacy.

We seek to promote dignity by ensuring the most fundamental rights are respected, protected, and fulfilled. We're fighting to protect the right to asylum and to build a fair, dignified immigration system. This year we mobilized hundreds of lawyers to help 3000 people navigate complex immigration proceedings and deployed more than 100 volunteers to monitor immigration court hearings. We're also working to make the right to education a reality through our Sankhu-Palubari Community School (SPCS) in rural Nepal, where 375 children receive completely free, high-quality education every year.

We seek to promote freedom by advocating for the free expression of gender and sexual identity and the elimination of systems and institutions that oppress marginalized identities, including gender and sexual minorities and women. At The Advocates, we track lived experience with discrimination and persecution based on gender and sexual identity, employ a court monitoring program to track the handling on cases of sexual violence and sexual abuse, and compile information and advocacy tools to stop violence against women.

We seek to promote justice by demanding public policy rooted in human rights. From partner-driven advocacy at the UN to expose human rights abuses around the globe, to the development of protocols to investigate human trafficking in our home community, we bring visibility and practical solutions to address some of the most intractable human rights issues. We also strongly advocate against the use of the death penalty internationally, working with organizations across the globe to push for the abolishment of capital punishment.

Dignity, freedom, and justice are central to the work we do at The Advocates, and we have made important strides in protecting these principles in the United States and abroad. But we still have a long way to go. You can join us in celebrating Human Rights Day by taking action to promote human rights by:


Checking out this illustrated flipbook of the Universal Declaration of Human Rights.


Watching The Advocates' training video to get an overview of advocacy with the UN's human rights system here.
Sharing human rights resources on social media today using the hashtags #HumanRightsDay and #StandUp4HumanRights
Neil Datta discussing the importance of hope when working in human rights. (Recorded at HRAD 2022)