Return to summary
January 2023 Newswire: Trafficking Prevention Month, WATCH Updates & More!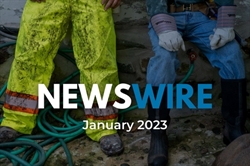 Date:
January 11, 2023
Type:
Post
Issues:
Freedom of Movement
,
Human Rights Defenders
,
Human Trafficking
,
Legal Representation
2022 In Review
Thanks to our volunteers, partners, and supporters, we helped change the world for good in 2022. Watch our video to see some of what we accomplished together in last year.Watch here.