Exciting Enrichments at the Sankhu-Palubari Community School in Nepal
January 27, 2023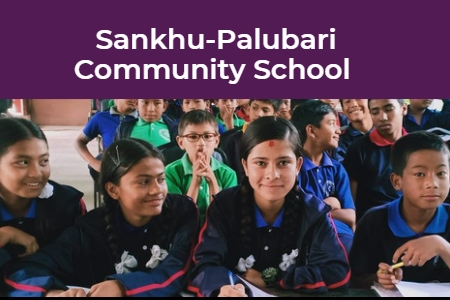 The Sankhu-Palubari Community School (SPCS) is a pre-K through 10th grade school located in the rural Kathmandu Valley in Nepal. The Advocates partners with local nonprofit Educate the Children-Nepal and the community to run the school as a genuine alternative to child labor. By providing a completely free, high-quality education, as well as a daily meal, SPCS makes the right to education a reality for hundreds of Nepali children.
The 375 students at SPCS have returned to in-person learning after extended lockdowns. The return to the school building also brought back a variety of fun extra-curricular activities. Students competed in a spelling contest, singing competition, and a sports meet featuring soccer, badminton, chess, and more.
Ashmita Shrestha (SPCS '11), remembers the extracurricular activities at SPCS. "I loved taking part in dancing and singing competitions," she recalls. Ashmita remains part of the SPCS family. After completing her master's degree in finance, she has returned to SPCS as a teacher. Ashmita is dedicated to ensuring that today's students receive the same great education and opportunities that she did.
SPCS students continue to excel academically, receiving high scores on national standardized tests. Today, girls make up 53% of the SPCS student body.